Berlin Christmas market truck attack: Photos of devastation that claimed 12 lives
Police have arrested a suspect after 12 people were killed and 48 injured.
Following the suspected truck attack on a Christmas market near the Kaiser Wilhelm Memorial church in Berlin on Monday evening (19 December) forensic teams continue their investigation of the scene. The incident left 12 people dead and 48 injured.
Pictures from the scene showed Christmas decorations protruding from the smashed windscreen of the black truck. In the aftermath, it was resting lopsided on the pavement with destroyed Christmas tree beneath its wheels.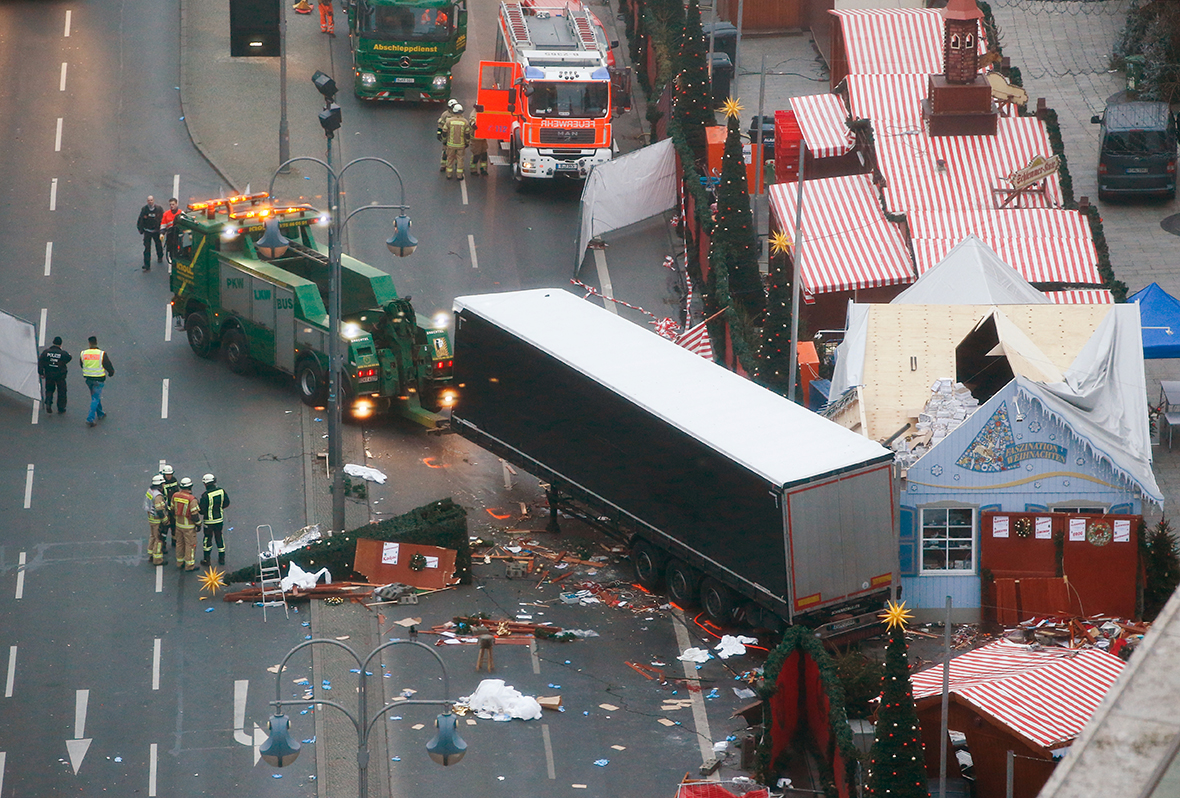 "Our investigators are working on the assumption that the truck was intentionally driven into the crowd at the Christmas market on Breitscheidplatz," Berlin police said on Twitter. German police also said that they had taken the suspected driver, who fled the crash scene, into custody and that another passenger inside the truck had died.
The nationality of the suspected driver, was unknown. Police later said that the man found inside the truck was a Polish national, but didn't give further details of who he was or what happened to him.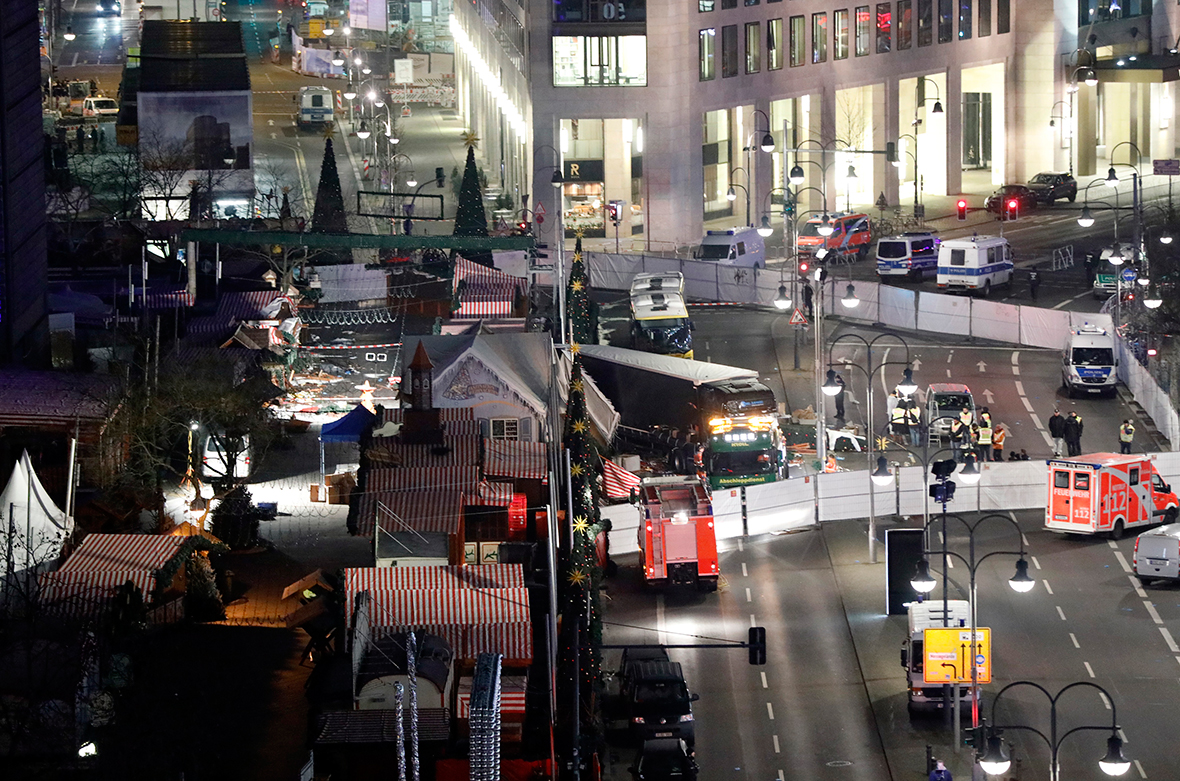 The crash in Berlin came less than a month after the US State Department called for caution in markets and other public places across Europe, saying extremist groups including Islamic State and al-Qaeda were focusing "on the upcoming holiday season and associated events."
The Islamic State group and al-Qaeda have both called on followers to use trucks in particular to attack crowds. The incident has evoked memories of the attacks in Nice, France on 14 July, when a Tunisian-born man drove a 19-tonne truck along the beach front, mowing down people who had gathered to watch the fireworks on Bastille Day, killing 86 people.