Sega announces retro Sonic Mania and post-apocalyptic Project Sonic for 2017
Sonic the Hedgehog is back, and (hopefully) better than ever.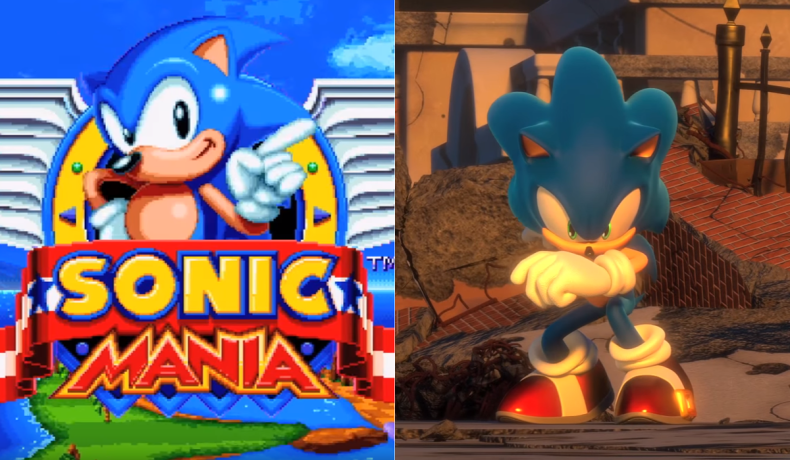 Sega has announced two new Sonic the Hedgehog games for release next year: one that will see Sonics old and new team up, and another heavily-inspired by the gaming icon's retro roots. The latter, Sonic Mania, launches in the Spring, with Project Sonic arriving towards the end of the year.
Both games are being developed by Sonic Team (well, of course they are) and will be released on PS4, Xbox One and PC, with Project Sonic also getting a release on Nintendo's next console – the NX – which launches in March.
Sonic Mania is the most eye-catching, as it will be a remake of sorts, aping many of the audio-visual tics of the classic Sega Mega Drive games.
There will be remakes, remasters and re-imaginings of elements and zones of Sonics 1, 2, 3 and CD, as well as introducing whole new zones and a drop dash ability which allows Sonic to drop straight to the ground while at speed.
The trailer for Project Sonic however, shows what appears to be a more modern game – with Sonic racing through a ruinous post-apocalyptic setting towards a giant Robotnik before being joined by an incarnation of the shorter, fatter Sonic from the original run of games.
The video's tagline reads: "When things look their darkest, even heroes need a helping hand." It appears the game will feature co-op play of some kind.
Sega announced the games during a live-stream celebrating the series' 25<sup>th anniversary. The Japanese firm has been striving to change the fortunes of the Sonic series, the reputation of which has been tarnished by years of sub-par games with only the occasional gem.
Both trailers have been embedded below...
For all the latest video game news follow us on Twitter @IBTGamesUK