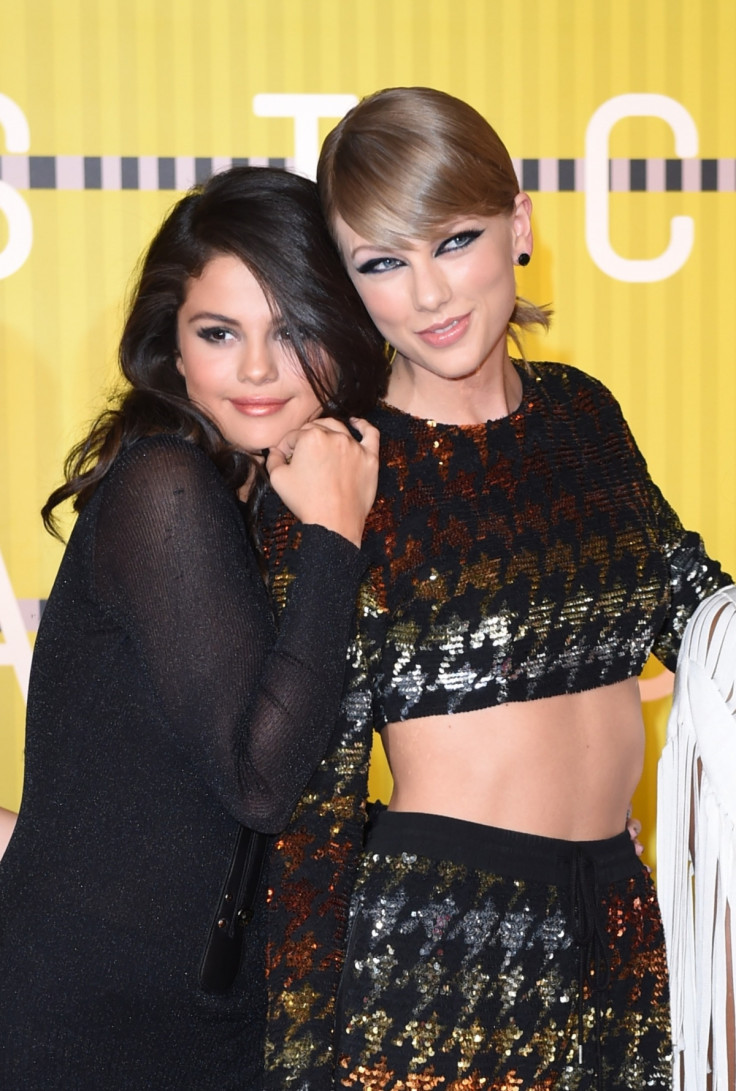 Selena Gomez has revealed that she is willing to create a song with her best friend Taylor Swift. The former Disney star had appeared in Swift's hit music video Bad Blood.
At the Sundance Film Festival, Gomez was asked whether she would create a song with the Red singer. She told E! News: "Oh, I don't know. I mean, eventually right? She's my best friend. We'll see."
Swift had previously talked about Gomez during an interview with E! News when she was at her Keds event in May 2015. She said: "It's been the longest one I think either of us had really. When your life changes and you become thrust into this really strange whirlwind where what your life is different from what other people think your life is. And your life is commented on and your life is written about and fictionalised and all that. Both of us have kind of stuck it out and hung in there through all the different changes we've gone through."
"Longevity is something you really can find very precious and rare in friendships," Swift added.
Meanwhile, in an interview with Flare, the Revival singer gushed about Swift. Gomez said Swift has a special skill when it comes to relationships.
"A bunch of women I look up to and admire are supporting one another, and Taylor has such a beautiful way of bringing people together. That was good for me, because the more I started working, the more uncomfortable I was. I wouldn't trust people, and Taylor has a way of stripping down everything and just getting down to being human. I love that," she said.