Philippines: Ex-policeman confesses to killing 200 people as part of 'death squad' under Duterte
Arturo Lascanas said he wanted to confess to the killings because of his 'fear of God'.
A retired Filipino policeman has come forward to testify before a Senate hearing that he personally killed around 200 people under Rodrigo Duterte's orders when he was the mayor of Davao city. Arturo Lascanas said he wanted to confess to the killings because of his "fear of God".
The hearing was held on Monday, 6 March, two weeks after Lascañas broke down in tears before the media, claiming that as Davao City mayor, Duterte paid up to pesos 100,000 ($1,985, £1,616) for each target killed.
Earlier in October, he had denied the very existence of the Davao Death Squad (DDS), calling it "media hype". However, in February he admitted to lying and confessed that he was part of the squad, which was formed when Duterte was the mayor of Davao.
He said he was coerced to deny that Duterte had any links to the alleged extrajudicial killings because he feared for his family's safety. Police had warned him to "deny everything", Lascanas said.
When asked why he had denied the existence of the death squad, he said: "I feared for the life of my loved ones," Reuters reported.
He said he changed his testament because he was distressed by what he had said and done and hence wanted the truth to set him "free".
He confessed that he was personally responsible for killing 300 people; he killed around 200 as a member of the DDS until 2015. He also detailed two cases where he had killed people critical of Duterte, of which one was a radio host. The former police officer said he had been informed of the target by the then-mayor's bodyguard.
It was "because of my desire to tell all the truth, not only because of my spiritual renewal, but the fear of God, I wanted to clear my conscience", Lascanas said.
He is reported to be the second person to have testified before lawmakers against Duterte and his alleged links to the hit squad.
However, the tough-talking Filipino president has repeatedly been denying any involvement in the executions, both during his current position as the leader of the country as well as during his 22-year stint as Davao mayor.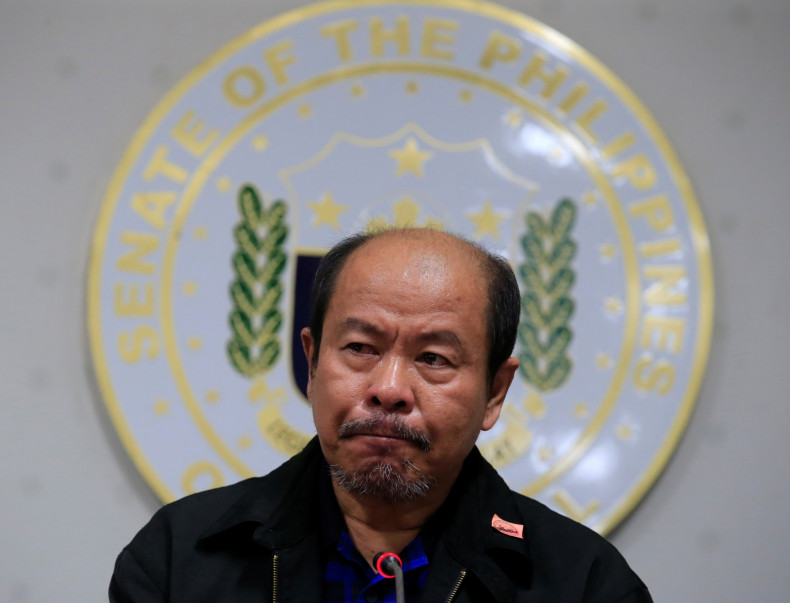 While human rights groups are believed to have documented nearly 1,400 suspicious killings in Davao while Duterte was mayor, several investigations are said to have found no proof to link the president to those deaths.