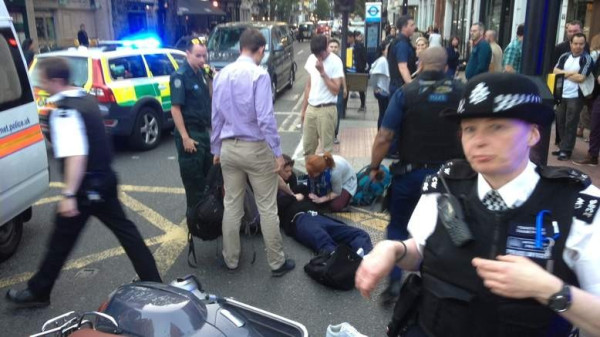 Brave diners and shoppers tackled a pair of suspected smash-and-grab robbers who had attacked jewellery cabinets with axes inside Selfridges on London's Oxford Street.
A six-strong gang of armed raiders, including one wearing a burqa, burst through the entrance doors of the famous Oxford Street shop and smashed their way into jewellery cabinets, the Metropolitan Police said.
The robbers made their getaway on scooters but one suspect - who was clad in the Islamic garment, fell off, scattering watches all over the pavement.
An eyewitness said a man dashed out from a pizza restaurant at a nearby road junction and apprehended them.
Matthew Carrozo told Sky News: "The first guy pegged it down Charlotte Street and then he was held to the ground as other people were getting involved. He really put up a struggle. When cops turned up they put him in the back of a van and he was kicking and screaming. The other man was injured.
"Apparently it was just an accident and the moped slipped on a grate."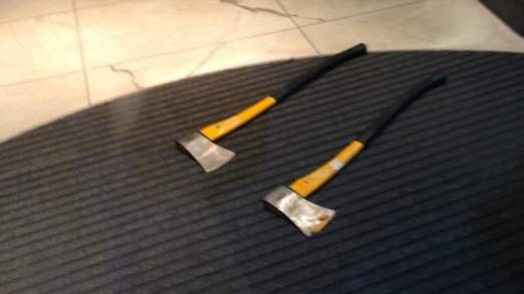 A Scotland Yard spokesman said: "Police were called to reports of a smash and grab inside Selfridges on Oxford Street.
"The gang armed with axes smashed cabinets before making off with items from the shop.
"It is not currently known how many people were involved.
"Two of the suspects came off their moped in nearby Goodge Street. Members of the public prevented them from leaving before officers arrived and arrested the men.
"One of the men has been taken to hospital - we await an update on his condition. The second man is currently in custody."