A senior Hamas official has said that militants from the Islamist group were responsible for the kidnap of three Israeli teenagers which sparked a series of events that led to the war in Gaza.
"There was much speculation about this operation, some said it was a conspiracy," Saleh al-Arouri told delegates at the International Union of Islamic Scholars in Istanbul.
"The popular will was exercised throughout our occupied land, and culminated in the heroic operation by the Qassam Brigades in imprisoning the three settlers in Hebron.
"This was an operation from your brothers in Qassam undertaken to aid their brothers on hunger strike in (Israeli) prisons."
The admission is the first acknowledgement from the group of its involvement in the kidnap and murder of the three Jewish teenagers, Eyal Yifrach, 19, Gilad Shaer and Naftali Fraenkel, both 16, in the Israeli occupied West Bank in June.
Until now, Hamas has refuted Israeli allegations that it was behind the killing near the city of Hebron. It has also been reported that Israeli police said the act was the responsibility of a lone cell that had acted without orders of Hamas' leadership.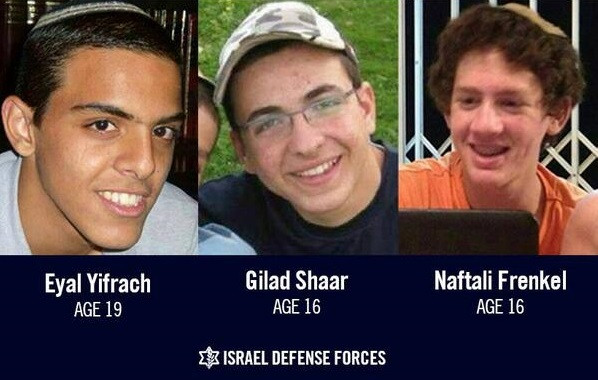 BBC journalist Jon Donnison tweeted a statement from Israeli Police foreign press spokesman Micky Rosenfeld which seemed to contradict the Israeli government claim that Hamas was responsible.
"Israeli police Mickey Rosenfeld tells me men who killed 3 Israeli teens def[initely] lone cell, Hamas affiliated but not operating under leadership1/2," he wrote.
"Seems to contradict the line from Netanyahu government. 2/2"
Hamas' political leader Khaled Meshaal, who lives in Qatar, denied any prior knowledge of the abduction but praised the three captors of the Israeli teenagers.
In the aftermath of the kidnap, Israeli forces raided the West Bank and arrested a number of people linked to the Islamist group. In response, Hamas fired rockets into Israel which instigated the start of the IDF's 'Operation Protective Edge'.
The two Palestinian suspects that Israel believes to be responsible for the killing of the three Israeli teenagers remain at large.
However, their houses have been demolished by Israel and a third suspect has been arrested by Shin Bet security forces who has admitted under interrogation to organising the kidnap with funds transferred by Hamas in Gaza.
According to Palestinian officials, over 2,000 Palestinians - mostly civilians - have been killed in the conflict. The IDF confirmed that 67 people - 64 IDF soldiers, two Israeli civilians and one Thai national - have been killed in the war with Palestinian factions.