Israel has killed three senior Hamas commanders in an air strike on the Gaza Strip, a clear sign that Israel is intent on eliminating the group's military leadership.
Hamas named the men as Mohammed Abu Shammala, Raed al-Attar and Mohammed Barhoum and said they were killed in the bombing of a house in Rafah.
The pre-dawn strike levelled a four-storey house in a densely populated neighbourhood, killing six people, including the three Hamas leaders.
The Israeli military and Shin Bet, the internal security service, confirmed that two of the men had been targeted. The trio had played a key role in expanding Hamas' military capabilities in recent years, including digging covert tunnels leading to Israel, training fighters and smuggling weapons to Gaza, Israel said.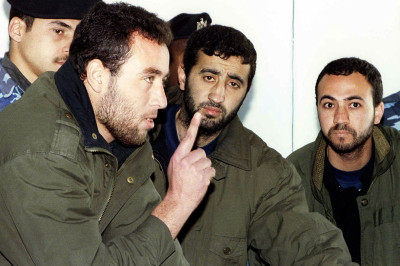 As well as the Hamas commanders, Palestinian medics reported 19 other deaths on Thursday, including three children.
"Three children, aged 7, 8 and 11, were killed in an Israeli strike in eastern Gaza City," said a Gaza Health Ministry spokesman.
Gaza militants resumed rocket fire on Israel as talks broke down on Tuesday, even before the formal end of a six-day truce at midnight that day.
Since then, Hamas and other groups have fired dozens more rockets, and Israeli aircraft have struck dozens of targets in Gaza, a sign that prospects for a resumption of the Cairo talks are slim.