Serena Williams admits planning wedding to Alexis Ohanian while pregnant is 'so hard'
Williams became engaged to Ohanian in December 2016 and the couple are expecting their first child.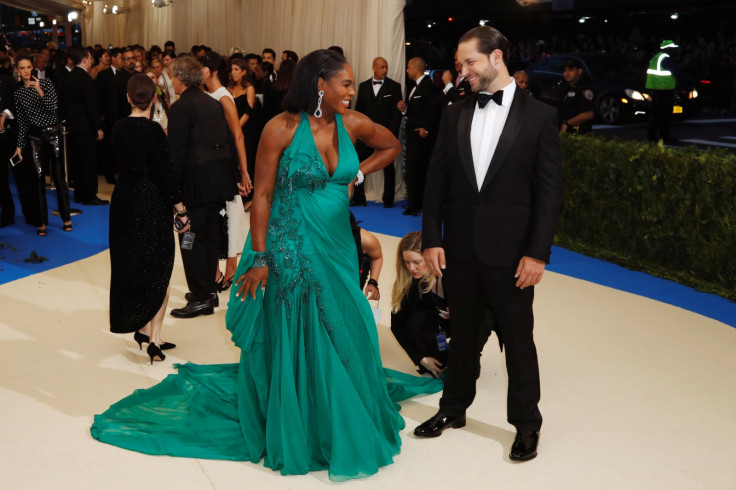 Serena Williams has a lot on her plate right now. The 35-year-old admits she is finding it difficult to plan her wedding to fiance Alexis Ohanian, which is understandable considering she is also currently seven months pregnant with her first child.
The tennis champion became engaged to Ohanian, co-founder of Reddit, in December 2016 after a year of dating. While Williams is yet to reveal the wedding date, preparations for what is one of the most anticipated celebrity nuptials are already underway.
Sharing an update on her wedding planning, Williams told Sunrise: "I've lived my life in a fairytale for the past 35 years. It's going, it's so hard, it's so much work. I didn't realise how much work it was but it's definitely coming along nicely."
No doubt putting together her big day has been made even more challenging by the fact Williams is now in the third trimester of her pregnancy. With less than two months to go, Williams and Ohanian, 34, are starting to attend antenatal classes in a bid to brush up on their parenting skills.
Williams told the Australian breakfast show hosts: "Alexis, my fiance, is starting daddy one-on-one classes this weekend. I was wondering if I could join in because I've never really been around babies myself.
"We're starting now because we didn't want to do it too soon because we didn't want to forget so we'll start now. We're going to do it together and we're getting excited, it's something new for both of us and it's going to be a great experience."
Williams found out she was pregnant while playing during the Australian Open in April but kept the exciting news a secret as she continued in the tournament. Reflecting on the time, Williams said: "It was completely nerve wracking but I didn't feel anything, I literally told myself I didn't have time to be sick.
"I prayed every single day, every single night and I think, if anything, it really helped me be able to be calm and in Australia earlier this year when I played, I was really calm and not as emotional as I usually like to get. I was able to really think things through and said, 'Hey, if I lose I have a really great excuse.'"
The former Wimbledon champion admits she has been hitting the tennis court occasionally to ensure her talents are not lost. However, Williams is leaving it up to fate as to when she will officially return to tennis, saying: "I'm just taking it one day at a time, it's not going to be as fast as I want. Who knows? It all depends on what happens when you give birth, anything can happen. It depends on how I recover from that and after that we'll see what happens."
© Copyright IBTimes 2023. All rights reserved.