Niall Horan has the utmost respect for his One Direction bandmate Louis Tomlinson, whom he describes as an "unbelievable guy".
Paying the ultimate compliment to his fellow 1D singer, Horan, 23, says Tomlinson was the group's support system during the five years they performed together before taking a break in 2015.
In an interview with Nova 100, Horan said: "He's an unbelievable guy, a great singer and someone that if, I'd say, we would have lost the plot along the way if we hadn't had Louis. He was a very, very, very, extremely vital member of One Direction. He's a great man."
Despite Horan's warm sentiments, Tomlinson, 25, seems to have a different view of his time in One Direction. Speaking to The Observer in June, the Just Hold On singer admitted to feeling insecure in the band when comparing his talents and value to Horan and other bandmates Harry Styles, Liam Payne and Zayn Malik.
Tomlinson told the publication: "Like Niall, for example. He's the most lovely guy in the world. Happy-go-lucky Irish, no sense of arrogance. And he's fearless. There are times I've thought: 'I'd have a bit of that'. Zayn, back in the day. He could relate to me on a nerves level. In the first year we were both the least confident. But Zayn has a fantastic voice and for him it was always about owning that.
"Liam always had a good stage presence, same as Harry, they've both got that ownership. Harry comes across very cool. Liam's all about getting the crowd going, doing a bit of dancing... And then there's you. And then there's me."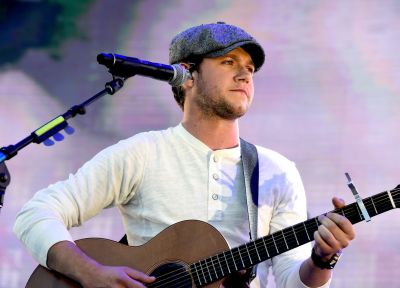 Responding to Tomlinson's comments, Horan said: "I thought it was very honest interview, I thought he was brilliant in it. He knows that none of us ever thought that or think that."
Although One Direction are currently pursuing solo careers, Tomlinson still thinks highly of his bandmates and says they are still close friends. In an interview with Noisey, Tomlinson said: "We were always five best mates on the road; it was real nice and as time went on, we all began to understand each other.
"We're all such good mates. If you look at the X Factor final, when I performed my song with Steve [Aoki], all the boys came to support me, and I didn't know until a couple of hours beforehand. It wasn't one of those stupid f*****g celebrity things where it's like, 'Let's all get in a picture and put it on Instagram and show everyone that we're best mates' ­– we didn't even put it online. There are always those little things that people don't hear about."