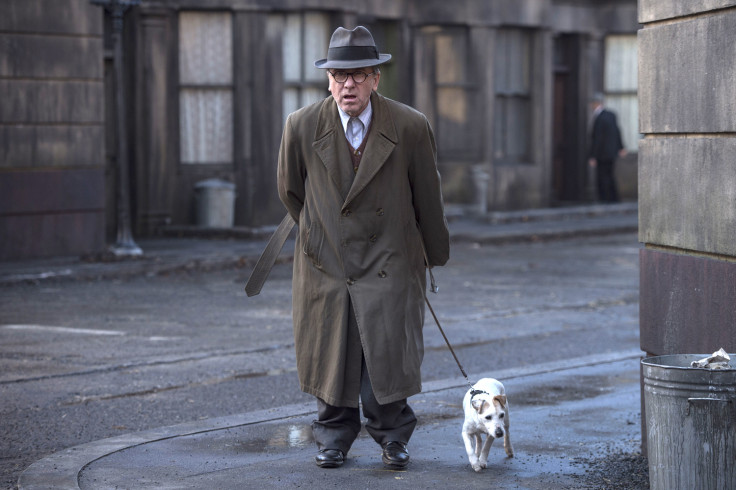 John Christie – known as "Reg" to his friends and family – was one of the most notorious English serial killers in modern British history, brutally killing at least eight women in his flat at 10 Rillington Place, London.
Now, a dark BBC drama series is depicting the chilling events on screen, with Tim Roth starring as the killer and the brilliant Samantha Morton playing his wife Ethel. Christie eventually strangles her to death and buries her body beneath the living room floorboards at the Notting Hill flat.
The dark facts were addressed in our John Christie profile last week, but now that the series is underway and airs its second episode tonight (6 December), we'll be expecting a few fresh faces on the block.
Young and chirpy newlyweds Tim and Beryl – played by Nico Mirallegro and the alluring Jodie Comer – also move into a flat in 10 Rillington Place, and Christie is already mesmerised.
As we saw in last week's episode, Ethel tells him to "keep your hands to yourself" when he spots the vibrant Beryl walking in to the building.
But if the show is true to real life events, then he doesn't keep his wife's promise. Tim and Beryl are befriended by their older neighbours, and as time passes, Christie's interest in the couple takes an ominous turn, following a rough patch with Ethel.
Roth is brilliant as woman-strangling Christie with his manipulative and softy spoken voice; the criminal claimed that a gas attack left him permanently unable to speak loudly while serving as an infantryman during the First World War. Viewers will be captivated as his character cleverly seeps into the young couple's lives.
Christie takes advantage of their naivety as the two bruised innocents blatantly struggle with money and illiterate Tim's compulsion to tell lies. Though they already have a baby daughter, Geraldine, Beryl knows her young family won't be able to cope as she gets pregnant for a second time.
Christie's malign presence continues to take hold of squalid 10 Rillington Place – and he's almost a god of the building – deciding who dies and who lives upon entering the property.
If you're not too familiar with the real-life story, then we won't divulge what happens to the new, vulnerable family. But what follows is an infamous miscarriage of justice as we'll behold Tim's life collapse, for heart-breaking reasons, before our eyes.
Rillington Place continues tonight at 9pm on BBC1.