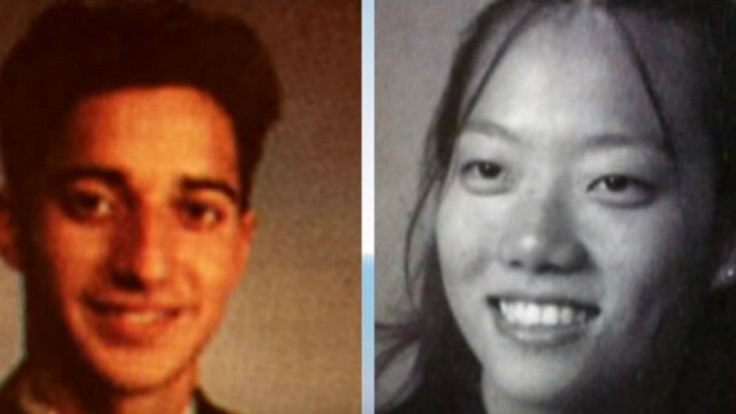 Adnan Syed, the subject of the first series of the popular Serial podcast, has had his conviction in the 1999 murder of his ex-girlfriend vacated and has been granted a new trial by a Baltimore City Circuit Court judge on 30 June. Syed was found guilty in 2000 and is serving a life sentence for a murder he maintains he did not commit.
Prosecutors accused Syed of strangling Have Min Lee, his high school ex-girlfriend, and burying her body in a Baltimore park, CBS News reported. The 35-year-old's case grabbed renewed national attention in February when he sought a new trial.
Syed's new defence attorneys argue that his previous criminal defence lawyer, Cristina Gutierrez, failed to investigate a potential alibi witness, identified as Asia McClain Chapman, and claim cell phone evidence used against him was unreliable.
Chapman said she saw Syed at the Woodlawn library at the time prosecutors say Lee was murdered, ABC News reported. She testified that she attempted to reach Syed's defence team at the time with an offer to be an alibi but was never contacted.
Baltimore Circuit Judge Martin Welch granted Syed a new trial citing his attorney's failure to cross-examine a cell tower expert about the reliability of data that placed his mobile phone near Lee's burial site. Investigators had used the Syed's cell phone call log to substantiate the story of his accuser, former classmate Jay Wilds.
Prosecutors used incoming and outgoing calls on Syed's mobile phone to match Wild's version of events. They claimed that cell tower "pings" proved Syed was at Leakin Park in West Baltimore, where Lee was buried.
However, Syed's defence attorney Justin Brown pointed to new evidence that may invalidate or put into question the cell data. A fax cover letter sent to detectives from AT&T in February 1999 stated: "Outgoing calls only are reliable for location status. Any incoming calls will NOT be considered reliable information for location."
In his ruling, Welch said Syed's former attorney "fell below the standard of reasonable professional judgement" when she did not raise the issue at trial, CBS News reported. "The court also finds that trial counsel's unprofessional error prejudiced [Syed's] defence because there is a substantial possibility that the result of the proceeding would have been different but for trial counsel's failure to cross-examine the State's cell-tower witness about the disclaimer," Welch added.
Additionally, Welch ruled the trial record amended with the post-conviction testimony of the alibi witness be sent to the Maryland Court of Special Appeals again. Welch, however, denied Syed's petition for post-conviction relief and his petition claiming prosecutorial misconduct over withholding evidence related to the reliability for cell tower location data.
Brown expressed his satisfaction with the judge's ruling, noting, "I think [producer] Sarah Koenig said it pretty well in Serial - she said this case is hanging by a string - and it literally was. ... This is us getting over the hill." He added he was confident he would be able to get his client released on bail.
Syed's family was reportedly "delighted" with the news of the new trial, Brown said. Syed's brother Yusuf told The Baltimore Sun, "I had a feeling in my heart it was going to happen. We are just very happy. it's not only a win for us but a win for a lot of people who are stuck in the system because it opened a lot of people's eyes about the justice system."
Though Lee's family has yet to comment on the new trial, the family released a statement in February saying the post-conviction proceedings had "re-opened wounds few can imagine." The family claims it was "more clear than ever" that Syed killed their daughter.