Seven-month-old baby and parents shot and killed in drugs war in Mexican state of Oaxaca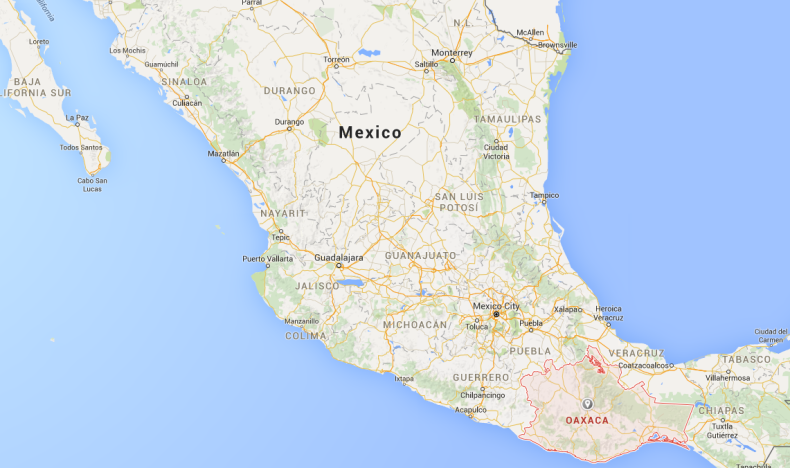 A seven-month-old baby and his parents have been shot dead in a drugs war in Mexico's Oaxaca state. Marco Miguel Pano Colón was in the arms of his father Juan Alberto Pano Ramos, 24, when the pair were gunned down along with the baby's mother, Alba Isabel Colón, 17, at around 8.40pm local time on 29 January.
The young parents were reported by Hispanic News Network to have been walking in Pinotepa Nacional with known drug dealer Isidro González Geronimo, known as 'El Isis', whom Ramos is believed to have worked for. They are thought to have been targeted by a rival gang.
Despite the high homicide rate in the country, the horrific murder of a baby and his parents has prompted shock and outrage across the nation and on social media. Images of the dead family, which have gone viral, have prompted many to refer to Marco as Mexico's answer to Alan Kurdi – the Syrian toddler whose body washed up on a Turkish beach to international condemnation in 2015.
Following the murders, Twitter was awash with a shocking image (below) of the young family's bodies, with Marco lying dead by his father.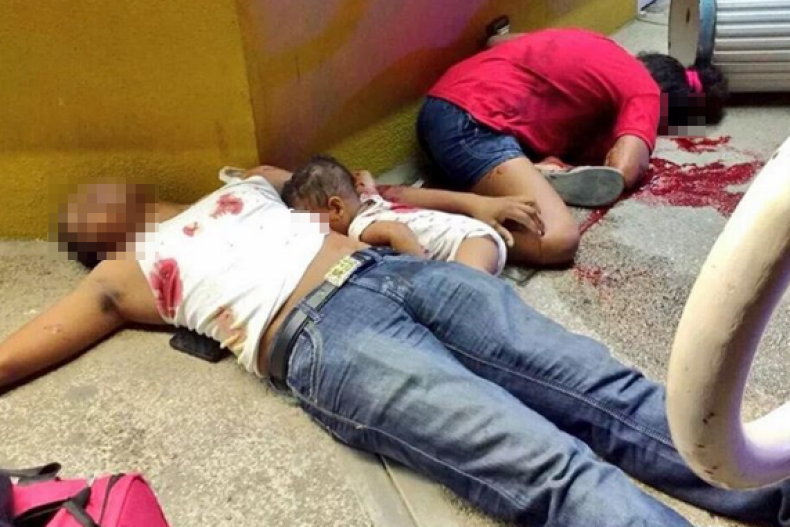 Hundreds of people in Pinotepa Nacional attended a candlelit vigil for the family, laying out lights in a heart shape near where they were killed.
El Isis, who is thought to be wanted by police in Oaxaca in connection with a number of kidnappings and murders in the region, was also shot, and died later in hospital.
Some parts of Mexico are considered particularly dangerous, with the US Department of State warning on its travel pages that: "US travellers should be aware that the Mexican government has been engaged in an extensive effort to counter organised criminal groups that engage in narcotics trafficking and other unlawful activities throughout Mexico.
"Crime and violence are serious problems and can occur anywhere, and US citizens have fallen victim to criminal activity, including homicide, gun battles, kidnapping, car-jacking and highway robbery. While many of those killed in organised crime-related violence have themselves been involved in criminal activity, innocent persons have also been killed.
"Gun battles between rival criminal organisations or with Mexican authorities have taken place in towns and cities in many parts of Mexico and have occurred in broad daylight on streets and in other public venues, such as restaurants and clubs."