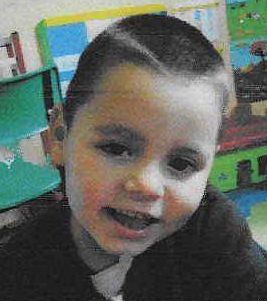 A seven-year-old boy has died in hospital after sustaining serious burns to most of his body following an incident in Aberdeen.
Preston Flores was taken to hospital on 18 April after receiving the burns, believed to be caused by petrol, at the city's Bedford Avenue.
Police said there is "no evidence" of a deliberate act being the cause of Preston's death.
His mother, Luisza, paid tribute to her "precious little boy" on behalf of the family.
She added: "He meant the world to his family and will always be deeply missed and loved. Preston was a special little boy and his loss has ripped our family apart.
"On behalf of our family I would like to thank everyone for their support but would ask that we are now allowed to grieve in peace for Preston."
Michelle McKay, acting head of Sunnybank School where Preston was a pupil, added: "Preston was a lively and competitive little boy who loved football, PE and all sorts of outdoor activities, as well as board games, baking and building with Lego.
"He was a fun-loving boy with a great sense of humour and lots of friends. He loved his family too, and was always sharing with us the latest news about his new baby brother."
Police were alerted to the incident at 1.57pm and inquiries are ongoing to establish the circumstances surrounding it.
Detective inspector Lorna Ferguson of Police Scotland said: "Our thoughts are with Preston's family, friends and the Bedford Community at this sad time."