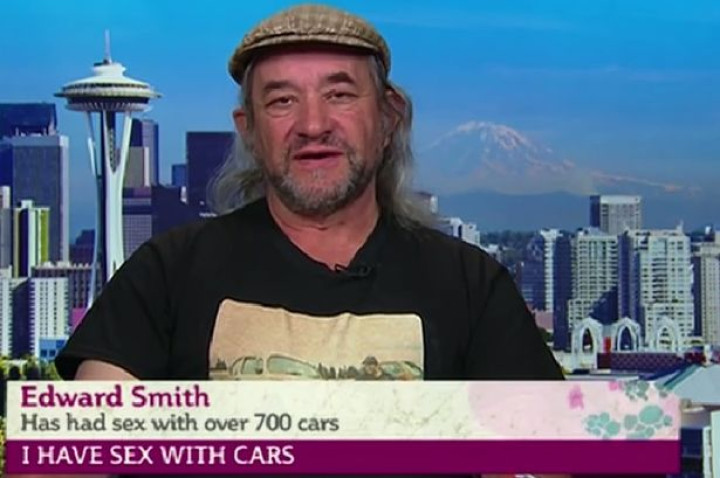 Mechaphile Edward Smith, who has had sex with over 700 cars, revealed the origins of his unusual sexual predilection on ITV's This Morning show.
Smith, a 63-year-old from Washington in the US, told hosts Philip Schofield and Amanda Holden that his mechanical attraction first emerged when he was 14, "tempted" by his neighbour's Volkswagen Beetle.
"I began an interest in the beauty of cars when I was turning just 15 years of age. It woke something up inside me," he said.
That first incident and the many hundreds since, with machines ranging from a Mustang to a helicopter, were not penetrative, but rather involved "gentle caresses".
He said: "It has to do with the body itself. I'm not really attracted to any sort of penetration.
"It is hugging and holding the shape of the car close to me and actually talking to it a little bit. And then of course, the rest is just physical satisfaction - masturbation is, I guess, the word. It is done with the car, by the car - next to it."
Clothes stay on, Smith revealed, he just unzips.
Cars are in every way more appealing than women, Smith said, recalling his singular romantic relationship with another person back in the 1970s as deeply unsatisfying.
He's now happy and fulfilled with his life-long love "Vanilla," a 1974 VW Beetle not unlike that which first awoke his mechafilic desires. They've been together for more than 30 years.
He said: "I first met her before I got her and then had the local Jehovah's Witness driving around in one. There was something about that white '74 Beetle, I couldn't keep my eyes off her.
"On my own private property is where we get mostly intimate. I'm very respectful not to be seen in public. I greet her every morning along with my truck Ginger."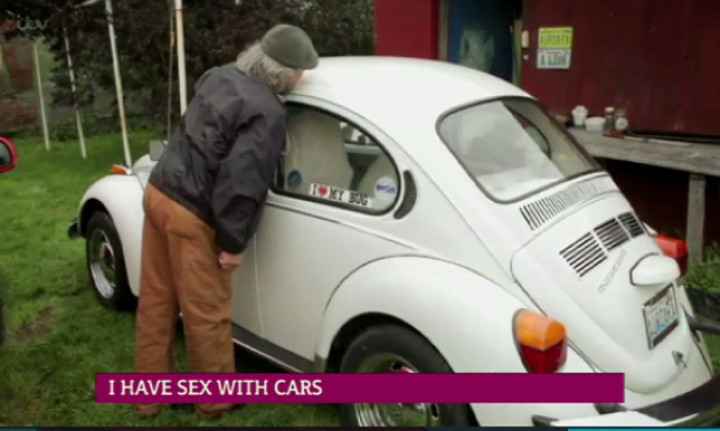 He and Vanilla have an "open relationship" agreement, with Smith also enjoying the company of the aforementioned Ginger.
He stressed that Vanilla is his true love: "When I hold Vanilla in my arms there's a powerful energy that comes from her.
"I would say it is extremely satisfying but at times a little melancholy because I know she cannot talk to me. But overall I know she feels what I feel and its intense."
He added: "If anything was to happen to her I would be more than heartbroken."
Smith conceded that neither Vanilla nor any of his other machine-lovers are sentient, but you have to wonder what he makes of this new age of smart, driverless cars.