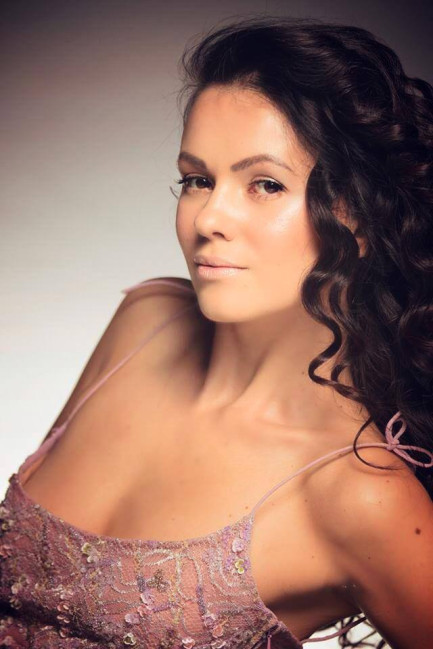 A Ukrainian actress has claimed she had sex with a ghost twice and she really enjoyed it.
Natasha Blasick told UK TV show This Morning that she was at home without her husband when she started feeling someone touching her body.
Nobody, however, was in the house with her.
"I could feel that somebody was touching me and the hands were pushing me against my will and I could feel the weight of the body on top of me," she said.
"I couldn't see anybody but I could feel the pressure, the energy, the warmth pushing in different directions.
"At first I was very confused with all that... but then I decided to relax and it was really really pleasurable," Blasick continued. "I really enjoyed it."
According to Blasick, the ghost then left, but she said it returned a month later for more pleasurable intercourse, the New York Daily News reported.
"It was fun. I think ever since I was a child I always wanted to know if there is anything more to this world, I was always asking the questions, and I think this made me feel kind of reassured that there is something more than what we can see with the naked eye," she said.
"It gave me comfort and support and love, and it did answer questions for me that there is something else out there."
But a ghost researcher discreditef Blasick's story as some of the details don't line-up with other ghost sex reports.
"The people who report having sex with a ghost report feeling pressure on them and even penetration, but ghosts don't have warmth," Alexandra Holzer told the HuffPost.
"When they're in the room, it's a very cold environment."
Ciaran O'Keefe, specialist in parapsychology and forensic psychology, is of the same opinion. He told itv.com that Natasha's experiences may be related to sleep paralysis.
Blasick isn't the first woman to claim she had intercourse with a spirit.
In 2012 Kesha told radio host Ryan Seacrest that her song Supernatural is about her sexual experience with a ghost.
"I had a couple [of] experiences with the supernatural," the singer said. "I don't know his name! He was a ghost! I'm very open to it."