A sex pest hired prostitutes to strip on the front porch of a neighbouring family's home while he secretly watched and masturbated during a twisted four year campaign.
Douglas Goldsberry, 45, deceived scores of sex workers, who believed they had been hired to perform by a resident at the victims' household – after stripping, they would bang on the door and yell for their payment, often in the middle of the night.
The elaborate hoaxes took place around 30 times a year – more than once every couple of weeks – and put great strain on the couple's marriage and their two young children, who were woken up by the angry, naked women.
Meanwhile, Goldsberry would be tucked away out of sight in his kitchen, watching the events unfold through a window while pleasuring himself.
Goldsberry, from Omaha, Nebraska, was found guilty of procuring prostitutes. He has also been indicted with a child pornography offence.
"It's a really twisted and sick plot... He derived pleasure out of how far he could control these women to see how far he could get them to go," said attorney Chad Brown.
According to the Omaha World-Herald, Goldsberry told authorities his actions were a "screening process" – possibly referring to his wish to inspect the sex workers before making future offers to them.
He was sentenced to four years behind bars at a Nebraska court – the same amount of time he spent terrorising the family. He will only serve a minimum of just under two years, with 177 days already served before the trial.
However, if he is convicted of the one count of child pornography offences levelled against him, he will be jailed for 20 years.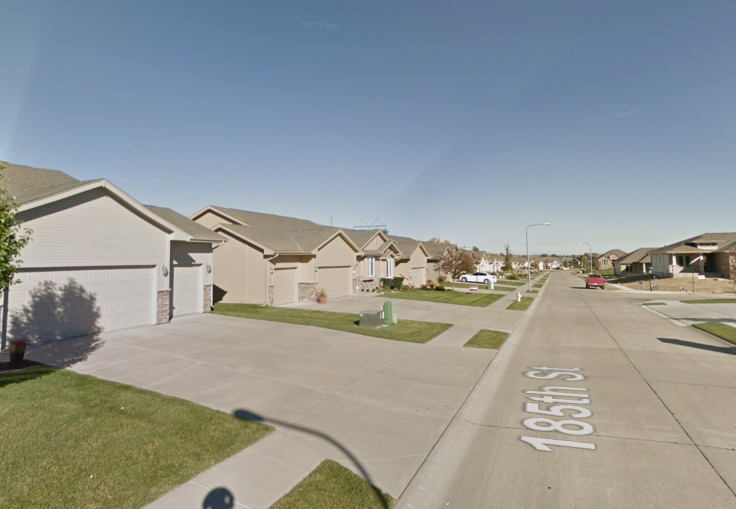 Brown said: "I have concerns for the safety of women, taxpayers and everyone else in Douglas County. The state's concern is fueled by his deviant, narcissistic appetite for his sexual desires."
Goldsberry's own attorney, Nathan Lab, said the sex pest should be released on probation, adding: "The best thing for Doug is to get treatment."
The family, who have chosen to remain anonymous, said they were hoping to move on with their lives.