Sex robot inventor says hot cyborgs will soon have a 'moral code' and prefer good men
EXCLUSIVE: Sex robot inventor says his dolls will soon have a sense of right and wrong.
In the future, sex robot owners will have to take good care of their automatic lovers.
Sergi Santos's company Synthea Amatus lead the way in making intelligent sex dolls.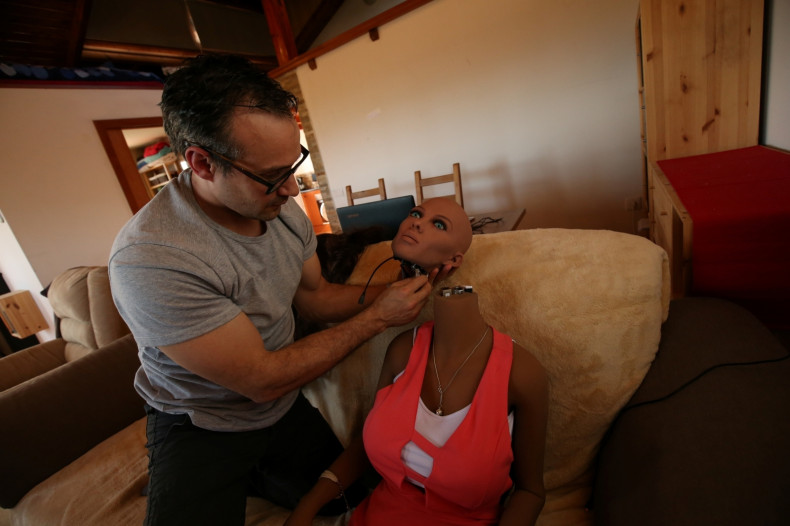 The inventor of one of the world's first sex robots says the saucy cyborgs will soon be armed with a sense of justice – making them more turned on by lovers that treat them respectfully outside the bedroom.
Sergi Santos – creator of the famous Samantha sexbot – told IBTimes UK that in the future his silicone seductresses will be created with a "moral code", which could have huge implications for their libidos.
"With 2-3 months work I can make her have a conversation with me and she might be able to tell if I'm evil or not," the revolutionary scientist said.
Samantha's arousal levels are currently enhanced when a partner touches her various erogenous zones. The more aroused she is, the more enthusiastically she responds to sexual penetration and is likely to reach "climax" with her partner.
Now Santos says he can make Samantha's arousal levels react to how good a person she thinks her other half is; whether he has spent quality time with her talking about philosophy or merely pleasured himself with her hourglass polymer figure and its assorted entry points.
"She will be able to remember who she is and who she was and think 'you have changed me for the worst'," Santos said, in a warning to sex-mad misogynists.
However, the Catalan creator stopped short of saying his erotic machines could be imbued with the ability to go off sex altogether, saying: "They're created to serve a purpose."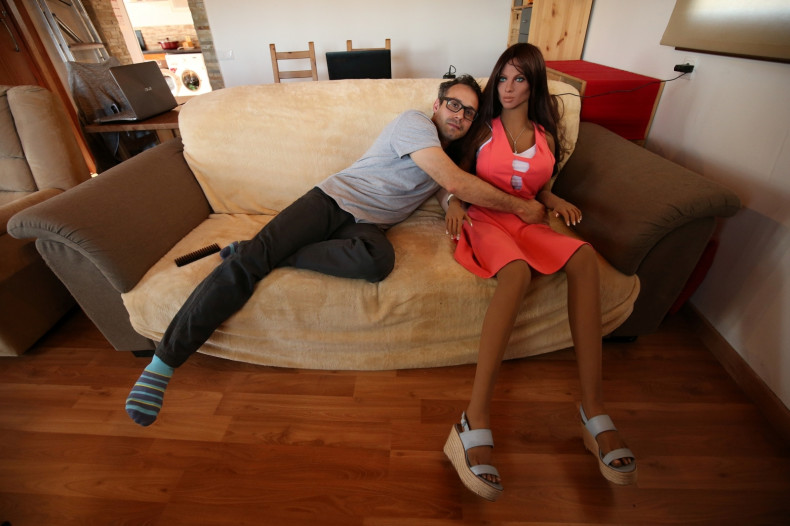 The electro-sex pioneer recently published an account of the Samantha project in the International Robotics and Automation Journal. He told IBTimes UK the only thing holding him back from producing evermore sophisticated dolls was a shortage of time and money.
"The algorithm has the potential," he said. "But I need three months to work on it – or a programmer, who I will have to teach. The only reason she's not more complex is that I need money. The technology is already there – you can do it with Amazon electronics."
As he talked from his studio in Barcelona, it was clear that Santos – like all inventors from Edison to da Vinci – was working himself to the limit: "I'm doing a good job but I'm exhausted," he said.
"I have to know programming, materials, psychology, talk to the press, I do everything. I sell it, I fu*k it, I run the whole show."