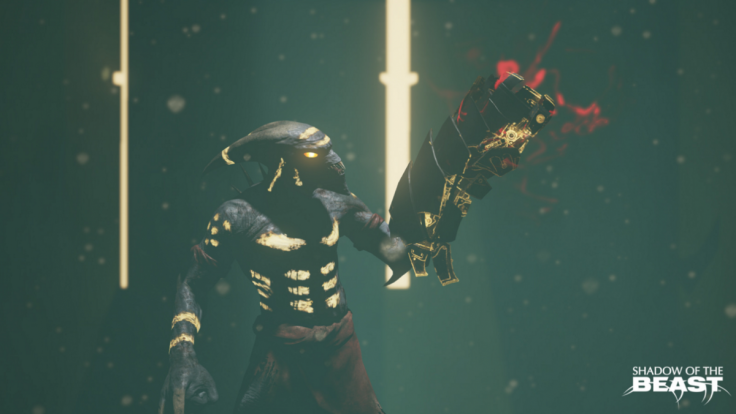 Heavy Spectrum Entertainment Labs's Shadow of the Beast remake is set to release on 17 May exclusively for PlayStation 4. The vicious sci-fi combat-adventure game has undergone "significant changes" over the past few months, according to Matt Birch, CEO and founder of Heavy Spectrum.
"Fans of the fighting genre will be excited to hear that we've fine-tuned the combat experience from top to bottom, honing in on optimal response times for buttery smooth combat, just like the golden age combat action games from the past," Birch said in a blog post.
Birch said the team has also been working on upgrading protagonist Aarbron "to the full extent of his abilities" and equipping him with mystic artefacts to "add much more depth to the gameplay."
The new behind-the-scenes trailer for the game shows off its upgraded combat running at a smooth 60fps. Players will get to explore the alien landscape of Karemoon and brutally tear through hoardes of enemies and bosses to try and overthrow the malevolent tyrant Maletoth.
Players who pre-order the game will get a free dynamic theme for their PS4 dashboard, featuring a new original creature designed by acclaimed artist Roger Deal, the creator of the cover art for the original Shadow of the Beast game and its sequel released in 1989 and 1990 respectively.
Originally developed by Reflections Interactive and published by Psygnosis in 1989, the side-scrolling Amiga classic was known for its vibrant graphics, music and art direction that critics described as being far ahead of their time.