Shadow Of The Tomb Raider leaks after being spotted on Montreal subway train
A Powerpoint presentation spotted on a Montreal train included details of the game's visuals.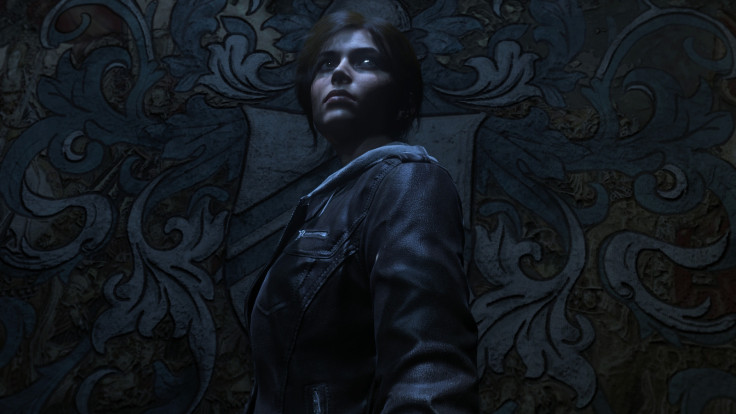 An observant subway commuter in Montreal, Canada appears to have discovered the name of the next Tomb Raider game after spotting it on an open laptop. A Reddit user snapped a picture showing a logo that read, "Shadow of the Tomb Raider", at the top right corner of the screen.
Kotaku saw the post on Reddit and after verify from independent sources, it confirmed that a new Tomb Raider title by that name was in production, but not at Rise of the Tomb Raider developer Crystal Dynamics.
According to Kotaku's source, Thief and Deus Ex: Mankind Divided developer Eidos Montreal was developing the game, which could be its first Tomb Raider title.
Reddit user, Tripleh280, told Polygon: "I was looking at my phone and next to me was this guy working on a PowerPoint.
"Out of curiosity I took a look to see what he was working [on]. That's when I saw the logo for Shadow of the Tomb Raider. I work in downtown Montreal so I know that many game studios are in the area, so I assumed it is possibly real and was the name of the next Tomb Raider game.
"From where I was standing, I couldn't see much other than the page he was on talked about visual design."
In response to requests for comment Square Enix said: "We don't comment on rumours and speculation."
Crystal Dynamics rebooted the Tomb Raider series in 2013 and followed it up in 2015 with timed Xbox One exclusive Rise Of The Tomb Raider. That exclusivity deal ran out recently, allowing Square Enix to release the game on PS4.
Rather than being a simple port, Rise Of The Tomb Raider: 20 Year Celebration marked Lara Croft's 20th anniversary with new features and modes.
This is not the first time a game has been leaked this way. A few years ago, Assassin's Creed 4: Black Flag leaked after someone was spotted working on another presentation in public.
© Copyright IBTimes 2023. All rights reserved.