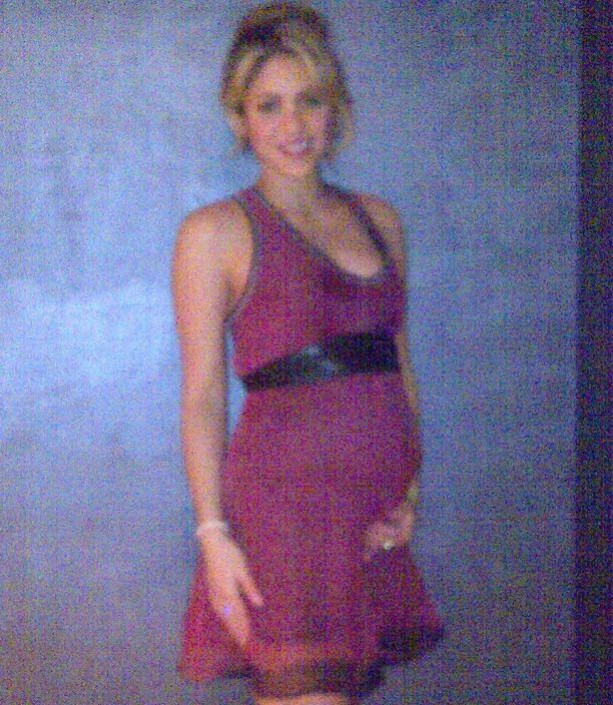 The Colombian singer Shakira is pregnant and expecting her first child. She is in a relationship with Spanish footballer Gerard Pique, who plays for Catalan giants Barcelona. The 35-year-old has released photographs of herself, showing her baby bump, on Facebook.
"Now I don't have a six pack, only one pack!!" the expectant mother wrote, as she posed for a photograph in a grapevine-coloured dress with a belt above the bump. She also confirmed Pique and herself were expecting a baby boy, while being interviewed for a German television channel.
"It's gonna be a boy. [Pique] is the best thing that ever happened to me in my whole life. And now we are having a baby," she said. The singer, who is an ambassador for UNICEF and has her own charity organisation - the Barefoot Foundation - added she would involve her son in her charity trips.
Meanwhile, Colombian magazine Gente claims the couple have already decided on a name for their son, who is due in January - Ulicito. Furthermore, the magazine also claimed Shakira would deliver through a C-section. Finally, Ulicito is likely to have brothers and sisters... Shakira and Pique are expected to have more children.
The two parents-to-be met in 2010, when he featured in a music video for her theme song for the 2010 FIFA World Cup in South Africa. The Spanish international is 10 years younger than her and confirmed their relationship in March, with a Facebook post of his own. Rumours the singer was pregnant followed a year later and were strengthened after the two were seen shopping for maternity clothes in Miami.
Shakira previously dated Antonio de La Rua, the son of former Argentine president Fernando de la Rua, for 11 years.