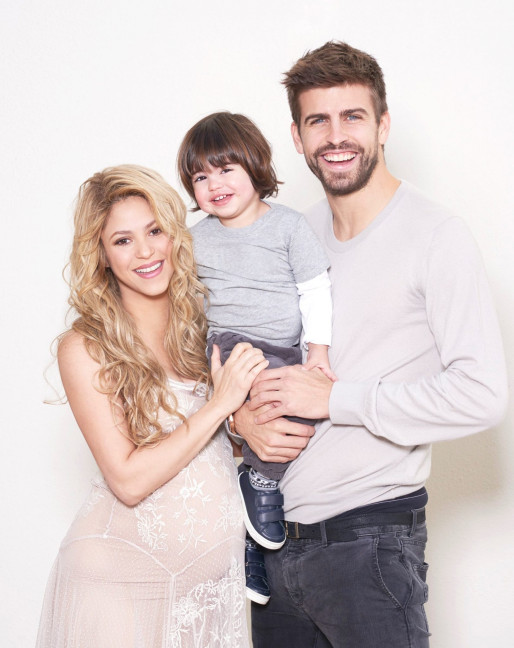 Pop superstar Shakira has given birth to her second child with her footballer husband Gerard Piqué in Barcelona.
The couple, who already have two-year-old son Milan, welcomed a baby boy named Sasha at 10pm local time on 29 January.
While the Hips Don't Lie songstress has yet to announce the new addition, Piqué's proud father confirmed the happy news, telling reporters that the newborn is a spitting image of his centre-back father.
"He's called Sasha which is Alexander in Russian," said grandfather Amador. "They've told me he looks like Gerard. [Their first son] Milan looked like Shakira when he was born but this one looks more like his father."
In August, Shakira revealed she was pregnant for the second time during an interview with the Spanish version of Cosmopolitan, after weeks of speculation.
Without beating about the bush, the 37-year-old Unicef Goodwill Ambassador told the publication "Yes, I'm pregnant."
Ahead of the birth, Shakira decided to opt for a not-so-traditional baby shower. Instead she invited fans to help babies and mothers in need by purchasing gifts ranging from midwifery kits, measles and polio vaccines, blankets, baby scales and storybooks as part of her 'World Baby Shower' in support of Unicef.
"Now that we are soon welcoming our second child we want to help other children around the world and also contribute to a long-lasting solution for getting children living in extreme poverty the supplies they need to survive," Shakira said in a statement.
"We also want other parents to feel compelled to do the same," she added. "With the explosion of social media, celebrities aren't the only ones who have platforms that can reach mass audiences, and we want this movement to keep going long after our baby shower has ended, so we want to invite them to host their own baby showers with Unicef as well."