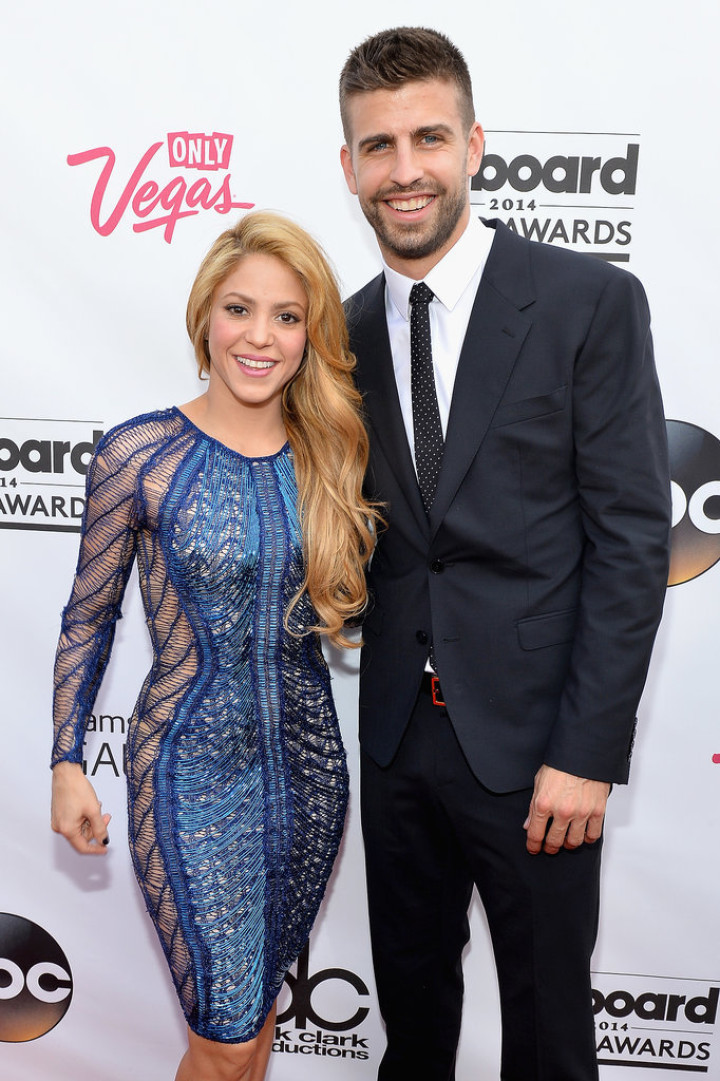 Reports have been circulating that Shakira is expecting her second child with Gerard Piqué and now the Colombian star has confirmed she is indeed pregnant.
The Hips Don't Lie singer, 37, revealed the happy news during an interview with the Spanish version of Cosmopolitan.
The mother-to-be got straight to the point in the upcoming issue, saying: "Yes, I'm pregnant".
The Colombian singer - who has been in a relationship with Barcelona star Piqué, 27, since 2010 - also talked about their "perfect" relationship and said she couldn't be more in love.
"Seeing me in love is a constant state, there are no questions as the answer is simply there" she told the magazine.
Shakira and Piqué already have 19-month-old son Milan together and are apparently overjoyed about the prospect of expanding their family.
The pregnancy announcement comes as a suprise to fans because earlier this year Shakira said she was too busy to have a baby right now.
The star hasn't spoken about her pregnancy up until now but the rumours started to circulate after she appeared to be sporting a baby bump during the World Cup.
Then Colombian singer Carlos Vives let the news slip during an interview on Fox News Latino in July, saying: "Yes, she is pregnant and she's very happy".
Shakira spoke to Latina magazine in April about her desire to have a big family: "If it weren't because of my music projects, I would be pregnant already. I would love to have eight or nine kids with Gerard - my own football team".
She also admitted having her son has made her more focused: "I used to go in circles around an idea, but since he arrived I don't have much time. I have to rush back home - so he has helped me learn how to focus.
"When you have a baby, when you feel his love, you feel so at peace with the world. You just want to share the good news and share how happy you feel," she added.