Sheffield woman appears in court alongside five men on child prostitution charges
Amanda Spencer is one of 6 people facing a total of 42 charges involving young girls.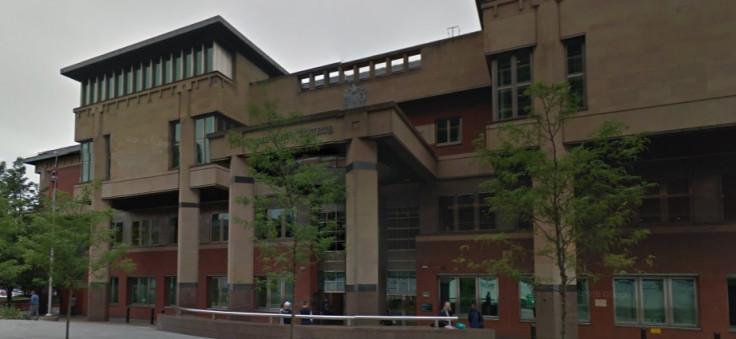 A Sheffield woman is among six suspects on trial for the rape, sexual abuse and prostitution of nine girls, some as young as 12.
Sheffield Crown Court heard how Amanda Spencer, 25, allegedly played a "key role" in running a child prostitution ring — befriending the girls and giving them drink and drugs before forcing them to have sex.
The six defendants face 42 charges against nine alleged victims, but deny the offences which are said to have taken place between 2005 and 2012 in Sheffield and involving nearly 50 men.
Prosecutor Peter Hampton said Spencer, who had suffered a traumatic upbringing after being placed in care and possibly forced into prostitution herself, saw her grooming responsibilities as an opportunity to escape.
"She turned her dreadful situation on its head," Hampton said according to Mail Online. "Far better to earn money prostituting others than having to do it yourself."
The jury heard Spencer was convicted of 16 child prostitution offences in 2014.
One of Spencer's alleged victims, "Girl A", said she did as she was told because she was afraid of Spencer.
The BBC reported that one girl claimed to have been tied to a chair by four of the defendants and forced to have sex for money.
Appearing alongside Spencer were three brothers, Christopher, Shane and Matthew Whiteley, aged 23, 24 and 29 respectively. Whiteley is accused of rape and attempted rape when he was himself was between 13 and 16-years-old.
Hampton said Christopher had "portrayed himself as much older than his physical years and that he was also very street-wise," The Star reported.
The brothers face a number of other charges, including conspiracy to arrange child prostitution and conspiracy to rape, along with another defendant, Andre-Frances Edge. A sixth man, Taleb Bapir, faces a rape charge after allegedly paying £60 ($75) to have sex with one 15-year-old victim.
The trial continues.
© Copyright IBTimes 2023. All rights reserved.