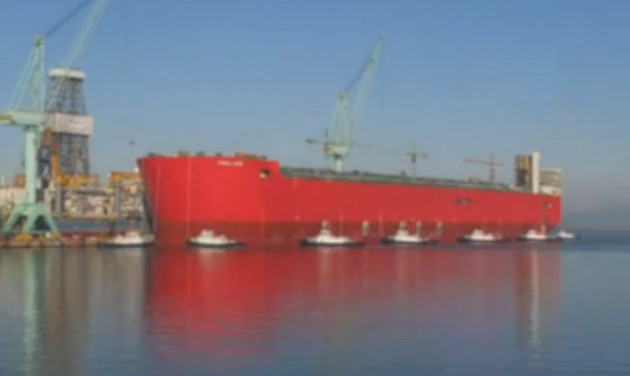 The largest vessel ever created has taken to the water with an estimated price tag of up to £7.7bn.
Longer than the Empire State Building at 488 metres, the Shell Prelude has been floated in South Korea for the final stages of its construction.
Oil giant Shell has paid for construction of the 600,000-tonne vessel to be the world's first liquefied gas facility. The craft is being built in Geoje and its hull is formed of two enormous sections.
When completed, it will transport supplies of natural gas from fields off the northwest coast of Australia.
The Prelude is so big that it cannot even be described as a "ship" because it cannot travel under its own power and needs to be towed.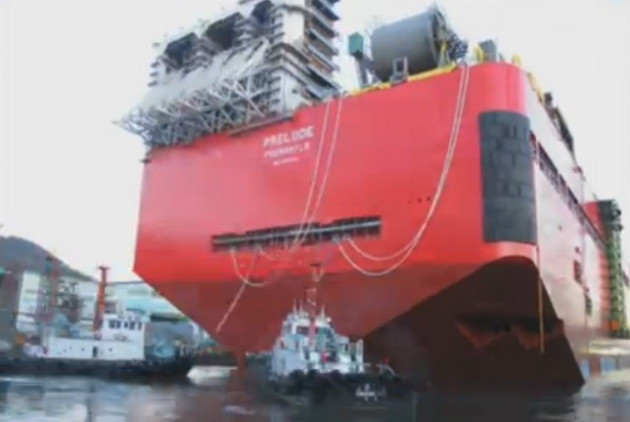 Mobile phone maker Samsung proved that it can do more than make lightweight devices by taking the lead in the construction. Pieces of the vessel are being built in different locations around the world.
It is expected to have a working life of 25 years from 2017 and Shell claims it has already started work on an even bigger vessel.