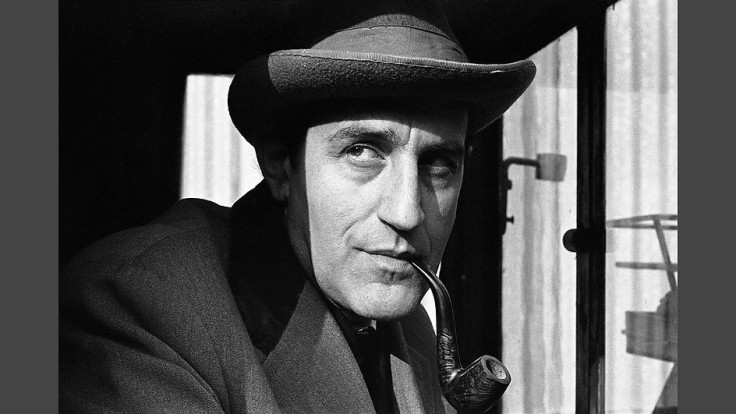 Douglas Wilmer, best known for his portrayal of fictional British detective Sherlock Holmes, died on 31 March. The actor played the character created by Sir Arthur Conan Doyle in the 1960s BBC series.
According to Roger Johnson, a spokesman for the Sherlock Holmes Society Of London, Wilmer passed away in a hospital in Ipswich after a bout of pneumonia. "He was a great actor, he was a gentleman, he had a long and distinguished career," Johnson said.
Wilmer first made his appearance as the deerstalker-wearing sleuth in 1964, with Nigel Stock playing the role of Dr Watson in The Speckled Band. He went on to work in 12 episodes of the Sherlock Holmes series.
Even after leaving the show, the actor continued to be associated with his most famous character. In 1973, he played Professor Van Dusen in The Rivals of Sherlock Holmes and in 1975 he once again turned private detective in a supporting role in The Adventure Of Sherlock Holmes' Smarter Brother.
And in 2012, at the very end of his acting career, he made a cameo appearance in an episode of the Benedict Cumberbatch-starrer Sherlock as an irate old man at The Diogenes Club.
Mark Gatiss who plays Mycroft, Sherlock's older brother on the current show, shared a photograph of himself with Wilmer on Twitter with the caption: "An honour to have known dear Douglas Wilmer. A Sherlock for all seasons. The work was something, the man was all. RIP."
Aside from his detective role, Wilmer also acted in the James Bond film Octopussy, Jason And The Argonauts, the Pink Panther films and The Golden Voyage Of Sinbad.
Remembering the actor, here are some of his memorable character's most famous quotes:
"Elementary." — The Crooked Man
"When you have eliminated the impossible, whatever remains, however improbable, must be the truth." —The Sign of the Four

"I make a point of never having any prejudices, and of following docilely where fact may lead me." — The Reigate Squires
"It is a capital mistake to theorize in advance of the facts. Insensibly one begins to twist facts to suit theories, instead of theories to suit facts." — A Scandal in Bohemia
"The world is full of obvious things which nobody by any chance ever observes." — The Hound of Baskervilles
"...Women are naturally secretive, and they like to do their own secreting." — A Scandal in Bohemia
"My name is Sherlock Holmes. It is my business to know what other people don't know." — The Blue Carbuncle
Mediocrity knows nothing higher than itself; but talent instantly recognizes genius. — The Valley of Fear
"The chief proof of man's real greatness lies in his perception of his own smallness." — The Sign of Four
"Come at once if convenient — if inconvenient come all the same." — The Creeping Man