Sherlock season 4 premiere: When and where to watch episode 1 live online
Benedict Cumberbatch and Martin Freeman returns as the fan favourite detective on 1 January, 2017.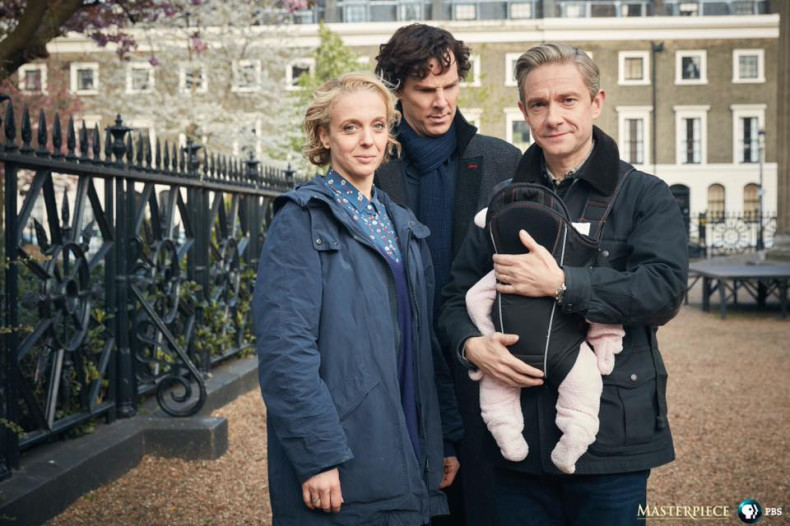 Sherlock fans have something to look forward to this New Year as the show returns with season 4 on 1st January 2017 on BBC One in the UK and on PBS in the US. The 90-minute premiere episode is titled, The Six Thatchers.
Click here to watch the episode online on BBC One in the UK. For the US viewers, you can watch the episodes online on PBS by clicking here.
The fourth season will pick up following the events of that episode and delivers another 90 minutes packed with twists on detective Sherlock Holmes (played by Benedict Cumberbatch), his sidekick Dr. John Watson (played by Martin Freeman), Watson's wife Mary (played by Amanda Abbington) and their new baby.
Sherlock co-creator Mark Gatiss spoke about the arrival of John and Mary Watson's child in an interview with Vanity Fair. He said, "It's not Two Men, One Woman and a Baby. But we do have fun with it. The notion of Sherlock having to be around a baby is just funny and intriguing. Because he would approach it like a case. He would probably read up on it and think, I can do this. But babies aren't logical."
"But it's not suddenly some sort of rom com.. that's Episode 2," he added. The official synopsis for the premiere episode reads as follows:
Sherlock waits to see where Moriarty will make his posthumous move. One mysterious case in particular baffles Scotland Yard, but Sherlock is more interested in a seemingly trivial detail. Why is someone destroying images of the late prime minister Margaret Thatcher? Is there a madman on the loose? Or is there a much darker purpose at work? Something with its roots deep in Mary Watson's past...