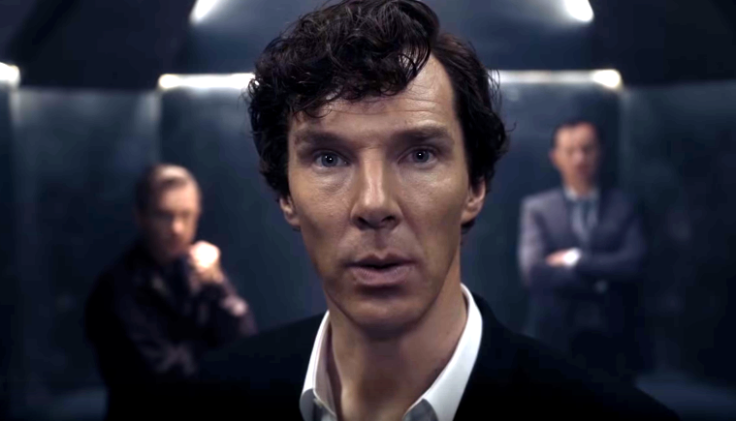 The new year starts off with a treat for mystery fans with the premiere of series 4 of BBC's hit show Sherlock on 1 January. Ahead of the premier, the network's director general Tony Hall hosted a special screening of the series in London following which lead actor Benedict Cumberbatch explained that his character would be going through a number of personal changes.
"He's slightly less of d**k," the actor quipped. "He's slowly becoming in a very clear way more responsible for his actions but I think he understands that it's a slow, slow process that began in the very first instance when he met John, when he needed that missing part of the jigsaw that is him."
"When they collided when that happened, that friendship began, that partnership in crime. That has been the humanising element all the way through all three series and I think he is becoming more of a human being," he said.
Cumberbatch went on to explain that audiences would also be made more aware of the various sacrifices the detective has had to make in the name of his work. "He's somebody who's honed his craft and there are sacrifices involved in that. Some of those may be made clearer in the future of this series," he said, without giving much away.
Also speaking at the post-preview Q&A session, creators Mark Gatiss and Steven Moffat addressed queries regarding the future of the show. "Who's to say the characters make it out alive in this series? Anything could happen! With a title like The Final Problem (episode 3), I'd be very worried!" Moffat said ominously.
Gatiss too hinted that there was no confirmation of a possible series 5. "We would love to do more, but we are genuinely not lying ... we absolutely don't know," he said. "It's up to all kinds of factors, scheduling and willingness to do it. We are just not sure."
Series 4 of Sherlock is made up of three 90-minute episodes titled The Six Thatchers, The Lying Detective and The Final Problem — the first of which will air on 1 January, 2017 on BBC One in the UK and on PBS in the US.