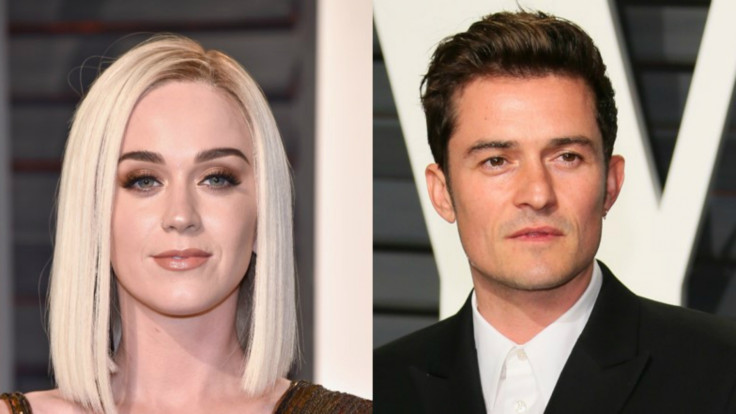 Everything is the same as last year but with a little twist! Orlando Bloom was back at the beach paddleboarding with Katy Perry. But this time the Hollywood actor has no plans to flaunt his manhood and instead decided to go shirtless during his beach date with his on-again and off-again girlfriend on Sunday, 3 September.
The 40-year-old actor was looking hot in red shorts while the Bon Appétit singer opted for a striped two-piece bikini. E Online claims that both of them were more than friendly as they enjoyed the blue waves together. Click here to see the photo.
Perry may have been unsuccessful as an event host at the MTV VMAs this year but she appeared happy while frolicking around the sandy beach at her home town of Santa Barbara, California. "Katy Perry and Orlando Bloom are back together. They never stopped loving each other. They are both working on making it right this time," a source told the website.
This is the second time that the British actor and Perry have been spotted together. "They cuddled most of the night. She sat on his lap most of the night and shared kisses," an eyewitness told E!.
The couple broke up in March this year but remained "good friends". Though the reason behind their split is still unknown, reports suggest that they want to go slow on their relationship right now.
"They wanted to initially take things slow but they love being together and travelling with each other so it just so happens to speed up. They are in a great place and hope this time is going to work out. They are good travelling companions. They both love the outdoors," the source added.
Bloom and Perry's steamy adventure during last year's beach outing almost broke social media. In June, Perry opened up about the infamous nude paddleboarding incident and revealed that her actor lover wanted her to strip down too.
"[Orlando] asked me if I wanted to be [naked] and I was just like, It's one of those things where I was like, 'oh nah'," she told radio hosts Kyle and Jackie O.