A documentary recounting the horror of a woman's kidnapping and imprisonment as a sex slave will air in the US on Saturday (10 September). The psychological docudrama is based on true events that took place between 1977 and 1984.
More from IBTimes UK
The film follows the nightmare of how husband and wife Cameron and Janice Hooker kidnapped 20-year-old Colleen Stan as she was hitchhiking to a friend's birthday party in California.
She was held hostage and became known as the "girl in the box" because she was forced to live in a coffin-like space for the majority of the time she was in captivity.
Colleen presumed the couple were trustworthy people as they were travelling with a baby, but little did she know that only one hour into their journey she would be threatened with a knife. Hooker took a sharp turn down a quiet lane where he flashed a blade in her face and gagged her mouth, tied up her hands and placed a wooden box over her head.
Colleen, now 59, told People magazine: "I thought I was going to die."
But over the next seven years, she endured horror some may deem worse than death. The Hookers took her back to their home in Red Bluff, California, and imprisoned her. They kept her in a box beneath their waterbed for 23 out of 24 hours of the day. She was only let out of the box to be beaten, raped and tortured.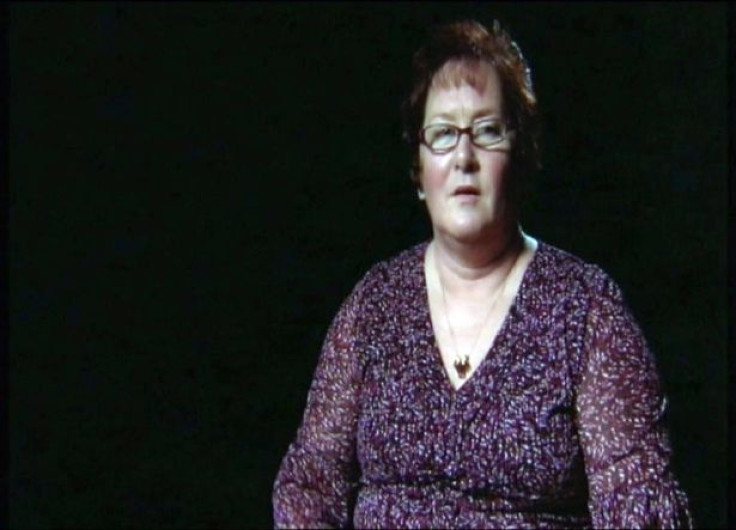 In the documentary, Colleen opens up about her terrifying and life-changing experience. She said: "I learned I could go anywhere in my mind.
"You just remove yourself from the real situation going on and you go somewhere else. You go somewhere pleasant, around people you love. Whatever makes you happy."
The turning point for Janice came when Hooker said he wanted Colleen to become his second wife in 1984. She helped Colleen escape and later testified against her husband in court. She claimed that she had also been tortured and brainwashed since her very first date with him. She was granted immunity for her cooperation and Cameron was sent to prison for 104 years.
It has since been said that Colleen may have suffered from Stockholm syndrome – a brain disorder whereby people begin to identify with their captor due to severe stress.
Girl in the Box premieres on Lifetime on September 10 at 8pm.