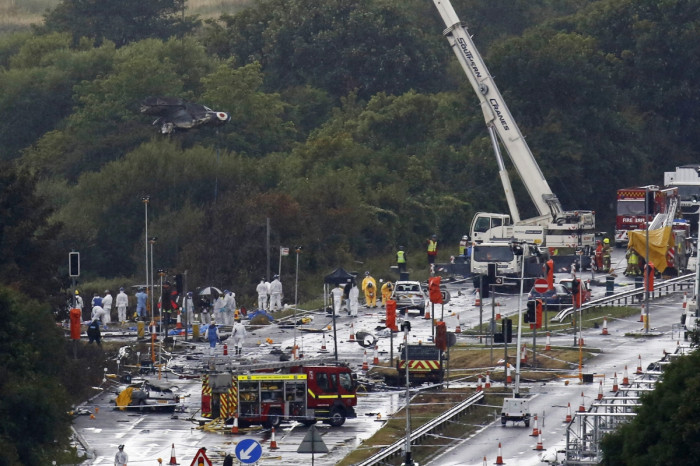 Families of the 11 victims of the Shoreham air crash in August are furious that police have yet to formally interview the pilot of the stricken plane, Andy Hill, weeks after he left hospital. Sussex Police say they are hoping to interview Hill as soon as possible.
It is thought Hill, 51, who was placed in an induced coma following the crash, has recovered from any physical injuries he may have suffered, but friends said it was possible he was not yet ready psychologically. Photographs of Mr Hill appear to show a gaunt and haunted figure. His whereabouts have not been published.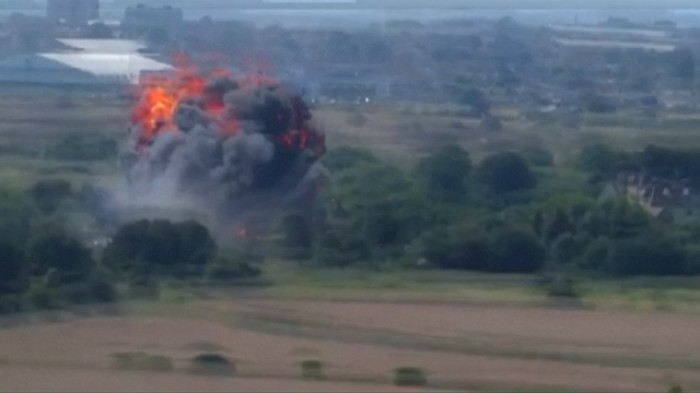 Hill was attempting to perform a loop-the-loop in his Hawker Hunter jet at the air show on 22 August but slammed into traffic on the nearby busy A27, bursting into a dramatic fireball captured on video and killing 11 people. It is unclear if Hill used his ejector seat to escape the crash.
An interim investigation by the Air Accidents Investigation Branch (AAIB) found there were "no abnormal indications" of mechanical fault in the build-up to the crash. However, it appeared Hill started his manouevre at 200 feet rather than the 500 feet minimum for which he was licensed by the Civil Aviation Authority.
Among the victims was Mark Tussler, 54, who was riding a motorbike and wanted to see a Vulcan bomber which was also part of the display. His fiance Giovanna Chirico told the BBC: "It's just that frustration at how long it's taking to get information or statement from the pilot. It doesn't make it easier for us families who just want the answers as to why our loved ones are not here any more."
However Det Ch Insp Paul Rymarz said the families had been informed why Hill had not yet been interviewed. "The interview of the pilot forms an integral part of the police investigation, but at this time his fitness for interview has not been confirmed. Additionally, we are still in an evidence-gathering stage, with appropriate expert assistance, as we need to fully understand every element of what is a very complex subject in order to gain maximum benefit from that interview."