Shrien Dewani's gay sex life has been brought to the forefront of his murder trial in South Africa after the court heard how he slept with men and male prostitutes.
Following his admission, news outlets reported his dating profile on Gaydar, where the millionaire businessman described himself as "submissive, filthy and perverted".
The court heard details of how Bristol tycoon Dewani, 34, used German "master" Leopold Leisser for sex and filled out a form detailing his preference for fetishes and level of experience
It included his wishes to be forced to lick boots and be dominated, revealed he was experienced in taking "poppers' and interested in foot worship and using hoods and masks.
In a statement, Leisser told the trial: "Dewani stated that he really trusted me, and that he wanted to do other things, like having his face slapped, and being humiliated and degraded in general - in particular he asked me to call him P**i during the session."
The blanket media coverage of his sex life is unavoidable and it highlights the continued obsession with rich, powerful men and their apparent attraction to S&M, or, more accurately, their penchant for submission.
Dr. Justin Lehmiller, founder and editor of the website Sex and Psychology, told IBTimes UK: "People have a tendency to assume that men who are powerful in real life will be drawn to dominant and perhaps even sadistic roles in the bedroom, much like Christian Grey, the title character in the Fifty Shades of Grey book series. However, that is not necessarily the case — some powerful men may instead be drawn to sexual submission or masochism.
"Psychologists do not fully understand why there is such immense variation in sexual preferences, but in the case of powerful men who enjoy sexual submission, it could be that this form of submission becomes appealing as some sort of psychological escape from the role that is typically expected of them."
Following the publication of 50 Shades , numerous interviews with female dominatrixes emerged, with many saying how their clients included extremely wealthy and high-profile men.
Speaking to the Daily Mail, Adrianna Taylor said: "I see a lot of businessmen, they like to have the control taken away from them because they are usually the ones in control. They like to be stamped on and spanked."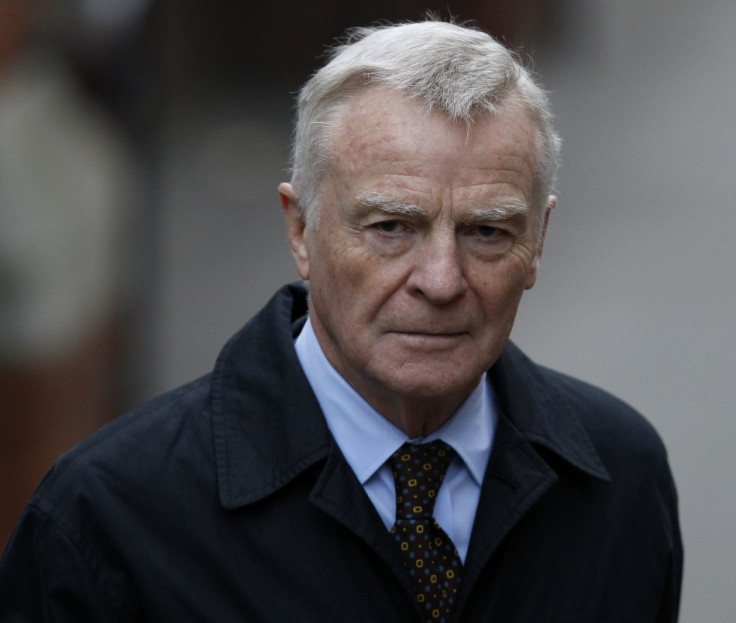 'Financial dominatrix' Goddess Nia told The Cut: "I had extremely wealthy, successful figures getting in touch with me. They feel enslaved by their companies; they've spent their whole lives making money for other people. They want to release that."
Stories of high-profile men and their submissive fetishes are regularly reported, with the case of Max Mosley highlighting the intrigue their sex lives ignite. Mosley's encounter with five prostitutes in 2008 gained international attention after it was revealed he was whipped until he bled. A court case later discounted allegations that there were Nazi connotations to the orgy.
Looking to explain why these stories are particularly headline-grabbing, Catherine Scott, writing for Bitch Media, said they make the reader feel uncomfortable – a rich powerful man should not desire to be dominated.
"A public male figure may manage to move past a sex scandal if it's clear he's retained his manly, dominant role throughout (think Bill Clinton), but if he's allowed himself to be whipped and had his backside shaved by bossy uniformed women? Nope, we can't respect him 'as a man' any more," she wrote.
Lehmiller also noted: "When a powerful man prefers a sexual role that is perceived to be inconsistent with his occupational and gender roles, it attracts attention because it fails to confirm people's stereotypes.
"Expectancy violations have a tendency to grab a lot of headlines, especially when they involve public figures or people who happen to be in the media spotlight."