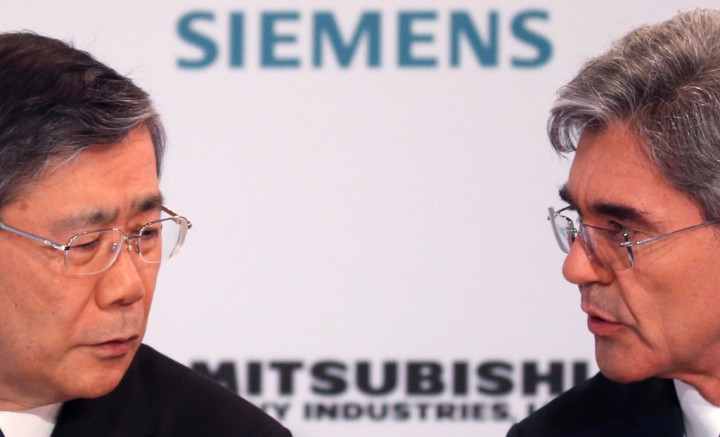 Siemens and Mitsubishi Heavy Electricals have sweetened their offer for France's Alstom after rival bidder General Electric improved its terms to woo the government.
The companies, which have teamed up to prevent GE's acquisition of Alstom's gas turbine business, increased the cash component of the offer by €1.2bn ($1.6bn, £960m) to €8.2bn. Alstom's energy business is now valued at €14.6bn, up €400m from the previous offer.
On 19 June, GE improved the terms of its offer for Alstom, agreeing to create a joint venture with the firm's nuclear and energy businesses and to sell its profitable rail signalling business to Alstom.
However, the company did not increase the cash portion of its offer.
President Francois Hollande's government was not impressed with the earlier terms and asked the parties to come up with better offers. The Socialist government earlier passed legislation to give itself powers to block any deal in a strategic sector for protecting the nation's interest and local jobs.
Alstom's board, which had previously given preliminary approval to GE's bid, will have to make a final decision before the deadline of 23 June.
Siemens had earlier made a bid to acquire Alstom's gas turbine manufacturing and services business for €3.9bn (£3.1bn, $5.3bn) in cash.
Meanwhile, Mitsubishi had offered €3.1bn in a bid to create three joint ventures with Alstom by acquiring 40% of Alstom's steam and nuclear business, 20% of Alstom's grid business and 20% of its hydro business. Mitsubishi is also offering to buy a 10% stake in the Alstom group from the French conglomerate Bouygues.
Siemens's latest offer also offered an "immediate" joint venture with Alstom in mobility management for the rail business, including signalling.
"The specified proposal continues to preserve Alstom's current perimeter in almost all its activities, enhances its industrial sustainability, strengthens its financial structure," Siemens and Mitsubishi said in a joint statement.