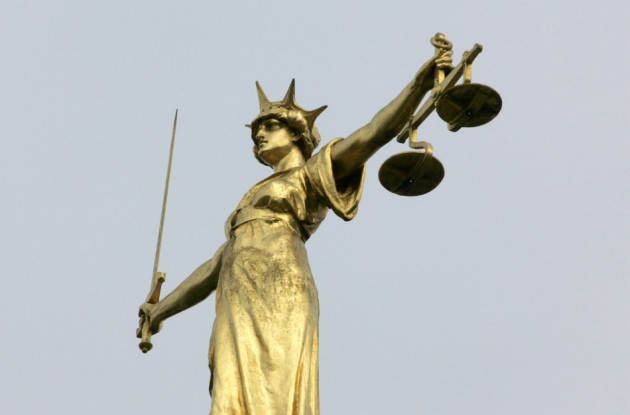 A Sikh family planned a wedding day in order to stop a young female relative from marrying below her, a court has heard.
Paveet Landa, 20, ran away from her home in Ilford, east London, to escape an arranged marriage to flee with her boyfriend Ramanjit Singh, who was from a lower caste.
Her father, Balvinder Singh, mother Rani Landa, older brother Lakhanpal and other relatives tracked down the boyfriend in August at a Sikh temple in Southall, where he was trying to book a wedding for the following day.
The family members tried to imprison him but he broke free and alerted police, a jury at Isleworth crown court heard.
But the next day, the family continued their search for Paveet, allegedly kidnapping her friend Harjinder Singh at knifepoint. Her father threatened to "cut him up into pieces".
When Harjinder said he did not know where the couple were hiding, the father drew a knife and said: "I'll cut your throat now. You'd better tell me where she is or I will kill you."
Prosecutor Ian McLoughlin told the court the case arose from "a breakdown caused by Paveet's decision not to marry the groom the family chose for her but to elope with the man she loved.
"This caused the family to pursue her and to threaten and attack her friends to reveal her whereabouts.
"She knew that her family couldn't accept Ramanjit as a suitable husband. He was from a different caste, was from India and didn't speak any English."
When asked about her arranged marriage to Vikram Shari, Paveet said she had "gone along with it" to please her parents. She had met him just once in person.
It was during this time she began a relationship with Ramanjit, who worked in the same nursery as the 20-year-old.
Speaking from behind a protective screen, Paveet said: "I wasn't going to be happy so I decided to run away with Ramanjit and get married."
Balvinder Singh, 42, Rani Landa, also 42, and Lakhanpal Landa, 21, have been charged with falsely imprisoning Ramanjit as well as kidnapping Harjinder, with other family relatives Hemat Landa, 40, Chamkh Singh, 42, Kamaljit Singh, 33, and a 16-year-old, who cannot be named for legal reasons.
The father has also been charged with making a threat to kill Harjinder and unlawful possession of a knife.
All plead not guilty. The trial continues.