Silk Road 2.0 Agent Within: How The FBI Infiltrated Illegal Drug Website and Shut it Down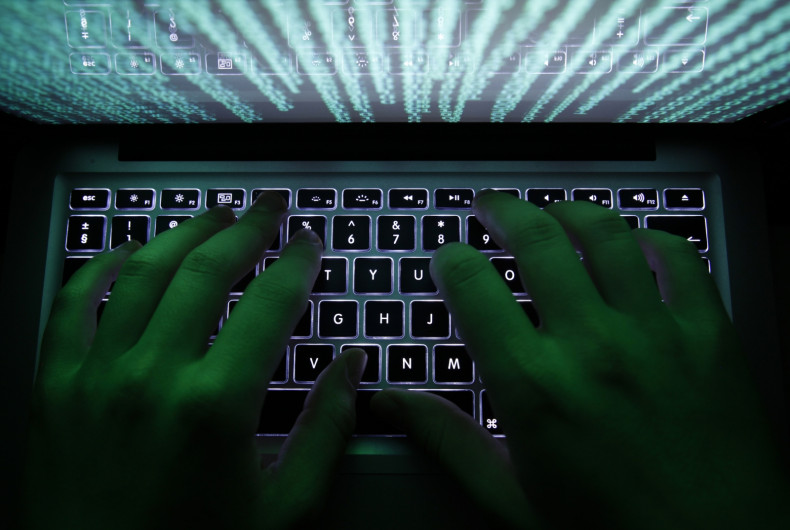 Despite making every effort to keep its location hidden and users safe, Silk Road 2.0 was brought down by an undercover agent who had been involved with the illegal online drugs store from the very start.
As revealed by documents published by the FBI following the closure of the site, an agent from Homeland Security Investigations spoke directly to the alleged owner from the beginning, and was even paid a salary for his contributions to running the site. Silk Road 2.0's administrator, known as Defcon, was obsessed about security, but was ultimately foiled by not knowing who to trust.
Referred to in the FBI documents as HSI-UC, the agent "successfully infiltrated the support staff involved in running the Silk Road 2.0 website and was provided access to private areas of the website available only to [alleged owner] Black Benthall, the defendant, and his administrative staff."
In early October, 2013, the undercover agent was invited to join a newly created discussion forum on the Tor network to plan a potential replacement for the original Silk Road website, which was shut down by the FBI earlier that month. A day later, the agent was given moderator privileges granting them access to areas of the forum reserved for administrative staff. Silk Road 2.0 was launched on 6 November.
Spooked by the late-December arrest of three men alleged to have been involved with the running of the original Silk Road, Defcon reassured users that the arrests would not be a problem. "They did not have access to anything which would compromise the marketplace. We are watching everything very closely regardless," he told website staff.
'Silk Road is safe in my hands'
Two days later, on 22 December, Defcon spoke again to say Dread Pirate Roberts 2, the leader of Silk Road 2.0 "places operational security above all else." But Defcon's tone shifted 24 hours later when he said DPR2 "is most certainly in grave danger...as his second in command, I have very clear instructions as to what to do in this worst case scenario... I cannot elaborate on the specifics, but the marketplace is safe in my hands until the Captain returns or his successor appears."
Soon after, Defcon took control of the site with security and "increased server anonymity" his main goals. Fearful for his safety, DPR2 disappeared, but not before arranging plans to receive a pension from profits earned by Silk Road 2.0, as discussed in online chats with Defcon published by the FBI.
As Silk Road 2.0's security grew and dealers scared off by the original site's closure returned, Defcon knew he and his website would be under the FBI's watch. "I have no doubt that we have the highest traffic and therefore the highest law enforcement crosshairs on our foreheads... the bigger we become, the more resources agencies are willing to spend on hunting us."
But far from wishing to hide beneath the radar, Defcon had plans to make Silk Road bigger than ever. He asked staff - including the HSI agent - to work on ways of luring high-profile vendors from rival drugs sites.
Fear
But the fear of being caught never went away, and in January this year Defcon warned vendors in Minnesota to destroy evidence of working with Silk Road 2.0 and temporarily stop their activities, following a tip off that the FBI was preparing a "large darknet-related operation" in the area. "Assume your home will be raided," Defcon warned. "Consider operating in a different location."
At this time Defcon also insisted customers use extra encryption methods to ensure their activities cannot be tracked. "We are in a position to teach an incredibly valuable life skill for this buyer community," Defcon told staff confidently.
Payment
Throughout the life of Silk Road 2.0, Defcon was responsible for managing its staff, giving them roles, and paying them accordingly. The undercover agent received regular payments from Defcon from late January 2014. There were "approximately 16 payments in total" made to the agent, amounting to 83.39 bitcoins ($32,200).
In May 2014, Defcon sent a message to staff - including the HSI agent - to announce updates to Silk Road's infrastructure which would protect sensitive information from being read if the servers were seized by law enforcement. Silk Road developers had apparently designed a system which would reveal no incriminating data if the servers were accessed by police.
But, that same month, FBI investigators located a server outside of the US which was used to host the Silk Road 2.0 website; the server was taken offline by the FBI for analysis and a copy of its contents was made. Complaints of the site going down were observed by the undercover agent while the server was offline, confirming that it was indeed used to run Silk Road 2.0.
Having monitored the online and physical, offline movements of Blake Benthall, FBI agents arrested him in San Francisco on 5 November. He is accused of narcotics trafficking conspiracy, computer hacking conspiracy, money laundering, conspiracy and other charges.
It is claimed Silk Road 2.0, as of September this year, was generating $8 million (£5m) of sales every month.