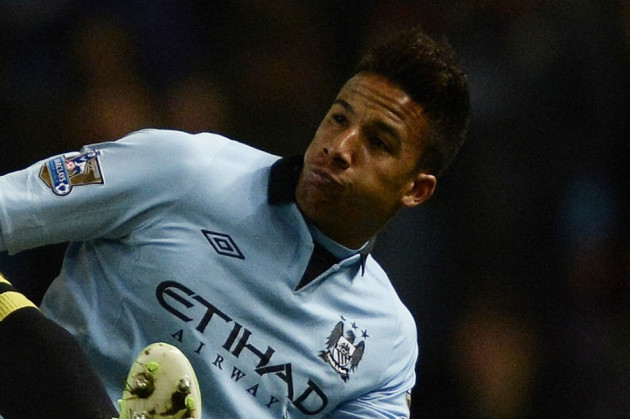 Newcastle United manager Alan Pardew insists he will still influence transfer decisions despite the appointment of Joe Kinnear as director of football as the club reportedly close in on signing winger Scott Sinclair from Manchester City.
Kinnear was controversially appointed last month by owner Mike Ashley despite having spent four years out of the game due to health reasons, leading to the resignation of managing director Derek Llambias.
The ex-Wimbledon and Newcastle manager has been intrusted with running the club's affairs in the transfer window, but Pardew claims himself and chief scout Graham Carr will retain control despite Kinnear's ambitious plans.
"I'm very open minded to Joe's position," Pardew said. "I will take it as I see it. People who work with me will know that I am my own man. I will manage this football club and manage this team to the best of my ability.
"On the back of last year I am even more motivated to do well this year. I've had good experiences and bad experiences of (Directors of Football).
"Some of the things Joe said he has apologised for. Especially getting the names wrong of our players. That needs to be corrected. Because there is a certain respect needed there.
"I spoke to one or two players and my staff here and made it them very aware of where the position lies.
"It is very simple for me, if Joe can persuade Mike to invest in the right manner then that will be the best outcome for us.
"As well as we've done in the transfer market there is always room for improvement. I have spoken to Joe and had a couple of meetings with him. I have told him what I think the weaknesses in the squad are.
"Let's be fair it's a squad not a side. I have told him I need to strengthen and I have a couple of ideas."
Pardew and his backroom team were given eight-year contracts last September after guiding Newcastle to fifth in the Premier League, however a season dominated by the battle to avoid relegation has seen the manager's stock fall.
Since being appointed as director of football above Pardew, Kinnear has taken a week holiday as the transfer window hits full swing. However, Newcastle do appear on the brink of adding to the signing of Olivier Kemen in the form of Sinclair after odds dropped to 1/4 on St James' Park being his next destination.
After moving from Swansea City last summer, Sinclair made just three starts last season for City and could become surplus to requirements under new manager Manuel Pelligrini.