Singapore's non-profit organisation The National Kidney Foundation said it has sacked chief executive Edmund Kwok over a "personal indiscretion" involving a male staff member.
In a news conference held hours after the NGO first announced Kwok's dismissal on Wednesday (16 November), its chairman Koh Poh Tiong said that due to the seriousness of the incident, the NKF had lodged a police report. He declined to give further details.
"I just want to say that as far as the board of NKF is concerned, we acted immediately. We've gone through the full process; we agreed there will be no cover-up and that we must look after the interest of our 4,000 patients," Koh said, Channel News Asia reports.
He added: "We want to be upfront with all our stakeholders ... I'm very pleased the board was unanimous in its decision and moved very swiftly."
He added: "I feel extremely sad, because Edmund was a very good CEO, one of the best ... I believe NKF is progressing. Then this happened. This is one man's indiscretion. It must not affect the whole organisation and I'm talking to you as Singaporeans, as friends. Please help us ... don't let this one case destroy us."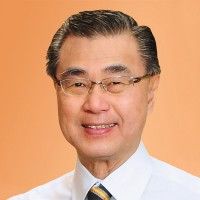 According to the Straits Times, this is not the first time the NKF was embroiled in a scandal. In 2005, its then chief executive T.T. Durai was alleged to have lived a lavish lifestyle using funds raised by the charity. Following the incident, the NGO stopped holding large-scale public fund raising events.
It only resumed its public fund-raising efforts at its 45th anniversary dinner in 2014, nearly a decade after the first scandal, the newspaper noted.
Relating how the events unfolded, Koh said the male staff in question had complained to his supervisor on 7 November and the matter was referred to the human resources department. A report was then submitted to Koh on 9 November.
Following a board meeting on 11 November to discuss the matter, the board decided to take legal advice. "I had a discussion with the CEO [Kwok] the same night and he admitted to it," the chair said.
The board then formed a disciplinary committee which spoke to Kwok on 13 November before recommending that his services be terminated. Koh was informed of the decision on 14 November morning, Koh explained,
A three-member executive committee appointed by the board will take over Kwok's duties until mid-December, when former CEO Eunice Tay returns as an interim measure until a new CEO is appointed.
"Our operations are not affected by this matter and our services to patients and beneficiaries continue as normal," NKF, Singapore's largest kidney foundation, said.
William Wan, who chaired the disciplinary committee said: "We want this organisation to not be affected by one man's misconduct so we did what was needed. The facts were presented to our lawyers, who advised us that it's a reportable offence. Regardless of how we feel, whether we're sorry for him — that is not relevant."
"What is relevant is that the public must know that as a board, we take our job seriously — and that is to ensure NKF as an organisation continues to be able to do the right thing; that our integrity is not compromised and our operations are not compromised," Wan added.
Kwok was appointed CEO on 1 November 2013. Prior to that, he was the chief operating office with the foundation. Before joining the NGO, Kwok was the vice-president of Oncology at the Parkway Group Healthcare. He was not immediately available for comment.