Jackie Evancho appears to be distancing herself from President-elect Donald Trump. The former America's Got Talent contestant insists there is "no political" agenda behind her upcoming performance at the Republican's inauguration.
Trump, 70, has invited the 16-year-old musician to sing the US national anthem, The Star-Spangled Banner, when he is sworn in as the 45th occupant of the White House on 20 January. Many have questioned Evancho's involvement with the ceremony when so many other famous singers have rejected Trump's invitation but the classical vocalist says her performance is not necessarily a show of support.
After describing Trump as "very polite", Evancho told the New York Times: "I just kind of thought that this is for my country. So if people are going to hate on me it's for the wrong reason."
In the interview, Evancho was joined by her transgender sister Juliet Evancho, who is in the middle of a legal dispute with the school district over her right to use women's toilets. Responding to the criticism she has received for supporting her sister's lawsuit while still singing for Trump, Evancho stated: "For me it's not political. It's just accepting people for who they are."
Juliet, 18, has decided not to attend the inauguration but promises she will be there for her sister "in spirit". She added: "I never worry about Jackie when it comes to singing. I'm more worried what people say and if it gets to her."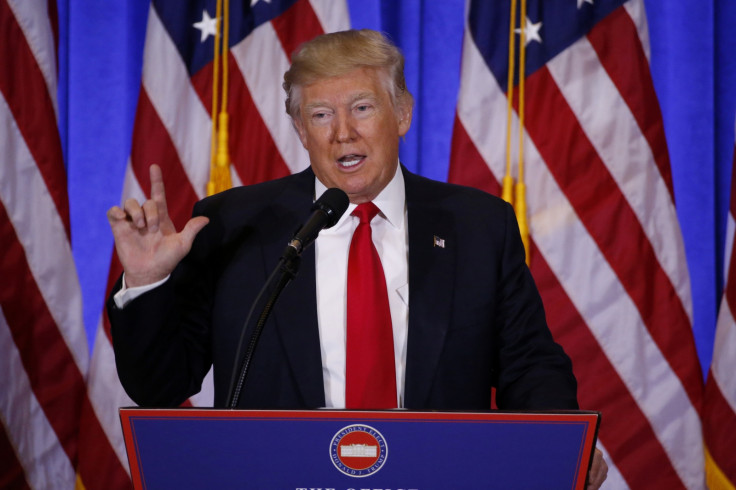 Their father, Mike Evancho, says he is unsure if the rest of the family will attend as Trump's transition team have not specified how many tickets are available to them. Addressing their battle against the bathroom law, Mike, 47, said: "We're fighting this discrimination at the high school. It doesn't matter who's going into the office, we would still fight that fight."
The aftermath of her inauguration performance is yet to be determined but, according to Trump, it has had a positive effect on Evancho's career so far. The president-elect confidently claimed that the singer's record sales had "skyrocketed" after she was added to the ceremony line-up in December. Trump tweeted: "Jackie Evancho's album sales have skyrocketed after announcing her Inauguration performance. Some people just don't understand the 'Movement'."
Joining Evancho on the inauguration entertainment roster are members of the dance group The Rockettes and the Mormon Tabernacle Choir.