Two mass graves thought to contain the remains of mainly-female members of the Yazidi community massacred by Islamic State (IS) have been discovered in Sinjar, north-west Iraq. The discovery comes as the Yazidi minority were said to have looted and burned Muslim homes after its recapture from the militants, eye-witnesses said on Sunday (15 November).
The discovery of the two huge graves comes just days after Kurdish Peshmerga forces, supported by British and American air strikes, retook Sinjar from the IS jihadists. The Kurdish Security Council said they had 'freed' 28 villages and more than 80 square miles from IS control.
The Kurdish forces added that have found bones, hair and personal effects from two mass burials. One grave is said to contain the bodies of more than 70 elderly female Yazidis, while another is said to contain 60 bodies of women and children east of Sinjar.
Older Yazidis are believed to have been separated from their families and murdered, while the younger women were sold into slavery amongst IS fighters when the jihadists overran the town in August 2014. Hundreds of Yazidis were slain by IS and hundreds of thousands remain displaced. An estimated 2,000 women remain enslaved by the jihadists.
"I expect that about 15 to 20 more graves will be discovered," said Qasim Simo, head of security in Sinjar to Al-Jazeera. "Killing these innocent people is one of the crimes (IS) perpetrated against the Yazidi Kurds."
The Yazidis are a small religious sect, whose ancient beliefs transcend a number of religions including Christianity. IS believe that Yazidis are heretics and many of their women were forced to convert to Islam or suffer rape and murder.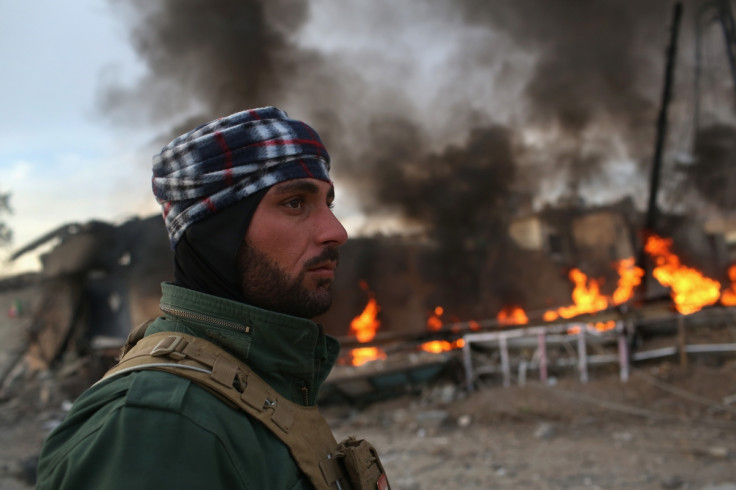 Naib Jassim, a Yazidi, said that members of his family were buried in the mass grave: "We understand this is war. We know people will die. But this is more. We will never forget what they did here, and we will have our revenge."
On Sunday, reports from the town emerged suggesting that Yazidis were seen looting and burning Muslim homes to the ground. In August 2014, AFP reported that fleeing Yazidis believed their Muslim neighbours identified them to IS extremists.
"Muslim houses were looted and burned, especially those that had 'Sunni' written on them after ISIS seized the town," said one anonymous witness. "I saw one of the mosques burned at the hands of Yazidis."
Despite the reports, Kurdish commanders denied that burning and looting of Muslim homes was taking place in Sinjar. In January, Amnesty International documented attacks by Yazidi militia-men against two Sunni Arab villages north of Sinjar, in which 21 people were killed and homes were burned.