Manchester United manager Sir Alex Ferguson has lavished praise on France boss Laurent Blanc.
The 44-year-old has masterminded an 18-match unbeaten run with Les Blues, taking over following a disastrous 2010 World Cup campaign.
Such has been the turnaround under Blanc that France now go into the summer's European Championship's as dark horses, and Ferguson says the former United defender has been crucial.
"The France team is more balanced and has become a winning team again," he said.
"As in 1998, it has established a balance between young and experienced players.
"When Laurent played in Manchester he followed our training methods very carefully.
"That's very intelligent and obviously he has qualities as a coach because he made Les Bleus a winning team again."
Blanc has previously been linked with taking over from Ferguson at the end of his Old Trafford tenure, which saw him celebrate 25 years last November.
The World Cup winner even revealed soon after taking over as the new French boss in 2010 that he would relish the opportunity to replace Ferguson.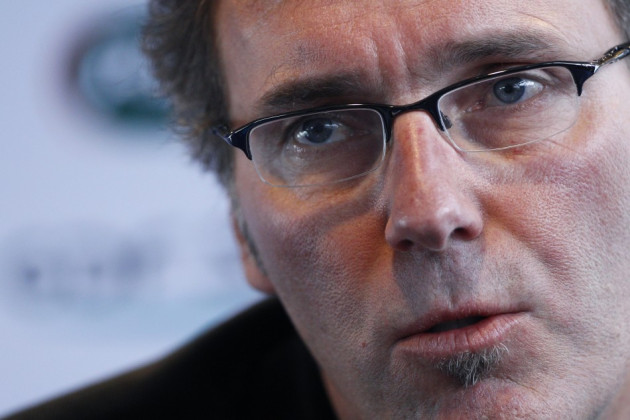 "It would be a very interesting. It would be a very tough challenge but maybe interesting if he is the one starting it with me or someone else but I could be interested," he said.
"But nobody should take it from him. It would be very sad for Manchester and it would be even sadder for him.
"It would please me a lot but it would be tough to find a successor to Sir Alex."
Formerly of Marseille and Inter Milan, Blanc is out of contract as manager of France after Euro 2012 and has been linked with becoming the permanent replacement for Andre Villas-Boas at Chelsea.
Prior to taking over the French national team, Blanc won the Ligue 1 title with Bordeaux in the 2008/09 season, setting a league record of 11 consecutive wins on the way to his maiden managerial honour.
He spent two years as a player at United before retiring in 2003, making 48 appearances and scoring once.
Ferguson meanwhile, is yet to set a date for his retirement despite turning 70 on New Year's Eve and has often been quoted suggesting his health will dictate when he leaves United.