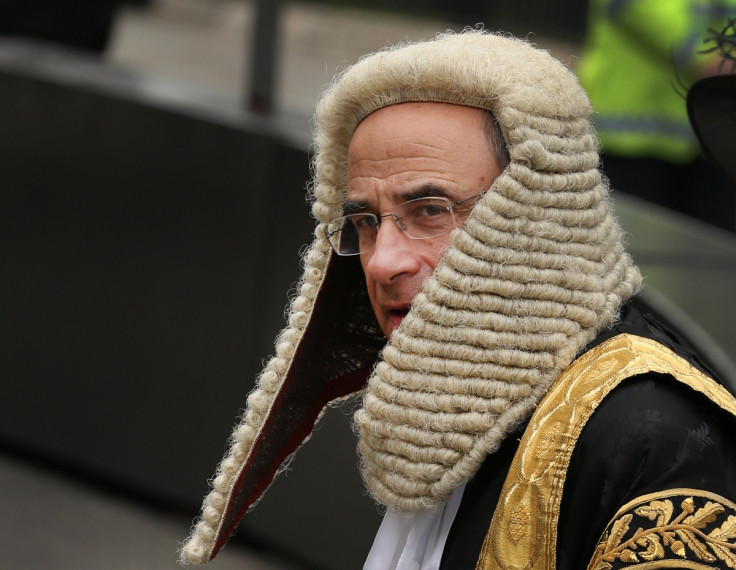 Introduction
It is an honour and a privilege to be asked to give the keynote address at the Justice Annual Human Rights Conference for I have been a long time supporter of Justice and a long time champion of the important role Justice plays. It is entirely my fault that, for over 20 years, I have received no literature from Justice. The reason, I have recently discovered, is simple. When I moved home 22 years ago from the North of England, I forgot to notify a change of address. That has now been rectified and I look forward to receiving appropriate notices in the future.
Why is Justice as an organisation so important? The answer is simple. Justice can do things that neither I nor other members of the serving judiciary can. Justice can enter the political fray and ask difficult questions; it can challenge, hold to account and make life uncomfortable for those who present policies that contradict its fundamental philosophy. Judges must avoid political controversy and cannot enter into public debate on their judgments or other contentious legal issues. It is, for example, why I have declined to speak publicly about developments in press regulation since my Inquiry into the culture, practices and ethics of the press.
This means that it can be hard for me and for the judiciary generally to be advocates in the way that the justice system currently needs advocates. As judges we should not be beating any political drum, and so, consequently, we look to others to act as advocates speaking about the importance of justice and a properly funded justice system.
There is no doubt we are facing difficult times and I think it is worth repeating the comments that the Lord Chief Justice made when launching Justice's strategy in 2014: "Some would say that with such dramatic reduction, our system will break. But that cannot be permitted. If it breaks we lose more than courts, tribunals, lawyers and judges. We lose our ability to function as a liberal democracy capable of prospering on a world stage, whilst securing the rule of law and prosperity at home. Our task is therefore to ensure that we uphold the rule of law by maintaining the fair and impartial administration of justice at a cost the State and litigants are prepared or able to meet. We can only do that by radically examining how we recast the justice system so that it is equally, if not more efficient, and able to carry out its constitutional function..."
I am not prepared to see the system break on my watch – and so it was against this backdrop of challenge, that is to say to examine how we recast the justice system to increase efficiency, that I was asked by the Lord Chancellor and Lord Chief Justice, in February 2014, to conduct a review into the efficiency of criminal proceedings and to make recommendations that could be effected by procedural improvement and greater efficiency without the need for legislation.
Challenge and the origin of the Review of Efficiency in Criminal Proceedings
I may not be able to enter the political fray, but I am able to use my experience of practice in the criminal courts over what is, I fear to admit, nearly 45 years, to harness the goodwill of many other players within the criminal justice system and to look carefully at ways that we could achieve efficiency in the criminal justice system. My starting point was to underline that for the last 50 years, we have successively bolted‐on new procedures to an old fashioned framework and to recognise that this hotchpotch of new and old is simply not an effective long‐term solution to the problems we face in the digital age that is the 21st century.
There was one very important aspect to the way in which I went about the task which I had been set: I knew this review had to be inclusive. I was interested in the experience of the whole range of people involved in criminal justice and both sought and obtained their views and support: from police officers, the CPS, the Bar and the Law Society, the courts service including justices clerks, the legal aid authority, NOMS and the Ministry, academics and, of course, every rank of judge from Magistrates and District Judges up to Lords Justice of Appeal. The diversity of views was integral to the testing of ideas and the formulation of recommendations designed to help improve efficiency and the throughput of work in the system and, critically, which would command support. Those involved were representatives who were encouraged to take the ideas back and seek the views of their constituencies, come back with refinements, improvements or new ideas. It has involved a recognition that unless the system works for everyone it is likely to work for none – because the efficiency sought will not be realised. I hope and believe that this is what was achieved, with the result that everyone is working to a common end.
Although my remit was to recommend changes that did not require legislation, I did not ignore that possibility altogether. Chapter 10 of my report identifies possible legislative approaches and solutions that have been suggested over the very many reviews of criminal justice that there have been over the years but not taken forward. Will the critical need for financial savings herald changes previously considered unacceptable? Time alone will tell, but my observation is simple: if radical solutions of some sort are not to be adopted, the consequential cost will simply have to be met.
Efficiency and Human Rights
With a focus on efficiency and on ensuring that we get the most out of our criminal justice system, we must not lose sight of fundamental common law obligations of justice and fairness, now reflected in Article 6 of the European Convention. We must obviously ensure that due process is not jettisoned in the desire to accommodate speed or to incorporate technological change.
The role of IT:
One of the chapters of my report was about the role of IT. We undoubtedly need better, quicker and less costly ways of distributing and accessing evidence without the mountains of paper that have only become larger and larger as the years have passed. That paper has to be created, filed, moved to listing and filed, moved to the judge and filed, with further materials being linked to the correct file which has to be in the right place at the right time. This cannot continue if we are to administer a 21st century criminal justice system. We must avoid duplication of work (such as "re‐keying" the same information). Further, we must find easier and more flexible ways of enabling all those involved in the process to communicate effectively with one another. We also need to reduce the number of hearings that participants have to attend in person, which is of great benefit to defendants, victims, and lawyers alike, reducing unnecessary travel time and costs.
A considered, well‐functioning IT system is the heart of being able to deliver all of the above changes. A system with private space for the police and the CPS, for the defence and for the judge; with relevant parts capable of being accessed by probation services for the preparation of a report and with the facility for direct communication between the parties and the court, rather than the need for oral hearings. It is complementary to – and not incompatible with – effective access to justice and a fair hearing.
Pre‐trial processes:
Our courts and criminal procedures are constantly evolving and adapting without losing sight of what constitutes a fair trial. Digital design can enhance our commitment to due process if we are thoughtful about its use. In my report, I recommended the greater use of digital technology during the pre‐ trial process. All cases should be capable of being filed online. Case progression and filing of documents should all take place online. There should be digital case files that the judge, court administration and the parties all have access to. There should be a reduction in labour intensive paper processes, and a concomitant increase in efficiency and a reduction in cost both to the State and to litigants. Digitisation should thus serve to increase access to justice, due process and the right to be heard in a reasonable time. Reducing pre‐trial delays and having a verdict returned is very much in the interests of justice, in addition to the interests of the accused, victims and their families, witness, and the police.
Trials and hearings:
What about hearings and trials? If we are to increase efficiency by working remotely and digitally in the courtroom how do we preserve transparency of such hearings and trials themselves? Open justice is and will remain the central means by which the courts are kept under scrutiny by the public. This is not to say that all hearings must be held in physically accessible courtrooms.
We are all aware of the way in which the UK Supreme Court's proceedings and Parliamentary proceedings are televised and made available live over the internet. But that is not the only way. Pre‐trial case management should be capable of being conducted either on the telephone or a system such as telephone or video conferencing provided that there is a digital recording of the hearing which is then available to the press or any interested party for a short time – not forever because the press or public would have ordinarily had to attend at a specific time or day – but for long enough to permit access to it, perhaps a week or so. Those hearings could be outside regular court times so that the instructed advocate can conduct them without losing time from a trial that he or she is then conducting. Defendants in custody could similarly be linked and avoid hours and hours of travelling to and from prison for what might be a five minute hearing. Similarly, why should some of the legal conferences with those in custody not be conducted over the internet, saving lawyers queuing up for prison time, only to be asked to leave after an all too short period of time. Such an approach would be more efficient and cost‐effective in many ways.
There would have to be safeguards. Attendance at a trial in court is qualitatively different from viewing a trial or hearing on the internet. It is, for instance, readily understandable that what is taking place in a court building, and in the physical presence of a judge, is a legal proceeding. It is clear that what you are watching is the law in action, and not simply an action movie (albeit one without much action). In designing our digital future we must safeguard against the possibility that the majesty of the law is degraded or that anything is done to remove public access to what is being done in the name of the public, or public faith in the fact that justice is being done, and being seen to be done in its most literal sense.
Judicial leadership in ensuring efficiency and human rights
Change to the system is all well and good; we can hand down as many new Practice Directions as we want and create as many new Rules as we want to sanction these changes but ‐ in reality – this will all be futile without strong judicial leadership to make change happen and to ensure that the court system can navigate the challenges with which it is presented while, at the same time, ensuring that efficiency respects human rights.
This is not only true for digital working, but also for the way we manage and conduct cases. The effective and consistent judicial management of cases was the fourth overarching principle I put forward in my review. A prescriptive approach cannot be taken due to the differing nature of the work that passes through the court, and will likely involve judges taking on further responsibility. Key to this process being successful is the requirement to comply with the Criminal Procedure Rules, ensuring court time is deployed to maximum effectiveness and efficiency; judges have a core role in making sure this is the case.
The judiciary also needs to take responsibility for the time taken by proceedings. Control can be exercised at all stages and to all those participating. In my review, I pointed to the lack of formal provisions for a short opening defence speech specifically to identify the issues, immediately after the prosecution opening. It would not be mandatory, but, in most cases, were it to be taken forward, it would not only give the jury a steer as what they must focus on but also provide the judge an opportunity to give certain directions at the beginning of the trial. By way of example, why shouldn't the direction as to the dangers of identification evidence be given before the identifying witnesses give evidence so that the jury know what they should be thinking about – lighting, distance and all those characteristics that are listed in a full direction – before they hear the witness? I do not see any reason as to why it would not be open to the Judge to provide appropriate directions at whatever stage of the trial he or she considers it appropriate to do so.
Research taken forward by Professor Cheryl Thomas, summarised in her article "Avoiding the perfect storm of juror contempt" has provided clear evidence that jurors want judges to provide them with written directions on the law. At a more basic level, a judge can provide assistance and focus to the jury simply as to the criteria to have in mind by which to evaluate evidence. The requirement for a trial judge to summarise and present evidence to the jury has been proved null in research conducted in New Zealand, with some jurors citing is as repetitive and unnecessary. What is truly valuable is the judge helping the jury to focus on the real issues of the case.
With a focus on time, judges must also remember to exercise their powers to control the pace of a trial, by timetabling or otherwise restricting inappropriate or prolix questioning or closing speeches of undue length. A cultural change from within the judiciary is again key to this. Robust case management, exercised fairly, should not attract criticism or fear of unfairness to the parties, but will only benefit the capacity of the courts.
Moving to the judge's summing up, it is obvious that the fair trial requirements of Article 6 of the European Convention on Human Rights must be met, although in Taxquet v Belgium it was held that the critical requirement in relation to reasons, as "a vital safeguard against arbitrariness" is that, for a trial to be fair, the accused (and the public) must be able to understand the verdict given by a jury.
I see no great difficulty in complying with these principles by ensuring that the route to verdict posed for the jury identifies the analysis that the jury is required to undertake in order to reach that verdict. When taken with the evidential analysis of the issues (which is not the same as an exhaustive analysis of the evidence), it should be beyond argument that the accused and the public can understand the verdict and so satisfy the requirements of Article 6.
Conclusion
I close by repeating the words of the Lord Chief Justice which I set out at the beginning of my talk that our task was to ensure that we uphold the rule of law by maintaining the fair and impartial administration of justice at a cost the state and litigants are prepared to meet and emphasise that there is nothing to fear by modernising the courts, its process, and how we dispense justice. It is certainly in dire need of such modernisation. The paper‐based processes cannot be sustained in the digital age and may indeed push the system to breaking point.
Justice is too important to allow the system to fracture. The measures I have summarised today, and more fully explored in my review, are central to avoiding such collapse. Will it require a change in mindset? Absolutely. But in no way will require the abandonment of core constitutional principles that have underpinned our liberty, the rule of law and our democracy for hundreds of years. Thank you.