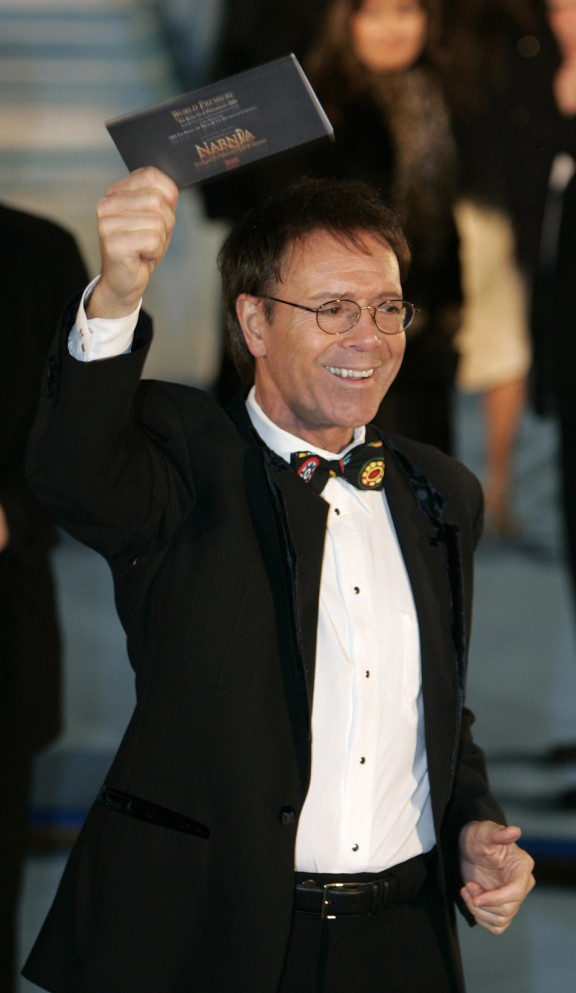 Sir Cliff Richard has said he has no idea who is behind an allegation of sexual assault made against him, but has vowed to clear his name.
The 73-year-old singer's Berkshire home was searched by officers from South Yorkshire Police in August, as part of an investigation amid accusations he sexually assaulted a 15-year-old schoolboy at a Christian rally, almost three decades ago.
According to The Mirror, a friend of the star has said that Richard is keen for the matter to be addressed as soon as possible so he can get on with his life.
"He doesn't know his accuser. He has no idea when his ordeal will end," the source said adding that Sir Cliff is confident that he will be found completely innocent of the charges.
The singer is reported to have said: "Nothing will come out of the woodwork because I've absolutely nothing to hide."
Just three days ago Sir Cliff released a statement on Facebook vowing to clear his name. He thanked members of the public, fans and 'those in the press' for their support.
"Hi everyone, this is just a brief message to thank all of you who have shown support, including those in the Press. I wanted to let you know that I'm doing ok and it goes without saying that I fully intend to clear my name.
"Just to be absolutely clear, the allegation is completely false and I will continue to cooperate with the police should they wish to speak to me again. Once again ... many thanks!"
It was the second public statement made by the singer since the allegation was first revealed.
He earlier responded to the allegations saying: "Up until now I have chosen not to dignify the false allegations with a response, as it would just give them more oxygen."
Sir Cliff has been interviewed by police, but has not been arrested or charged.
Meanwhile, one of the country's senior police officers was accused of 'sheer incompetence' last week over his handling of the raid, which was aired live on the BBC.
The BBC and South Yorkshire police clashed over how TV reporters were able to film live aerial shots of the search last month.
The singer is currently in his holiday home in the Algarve.