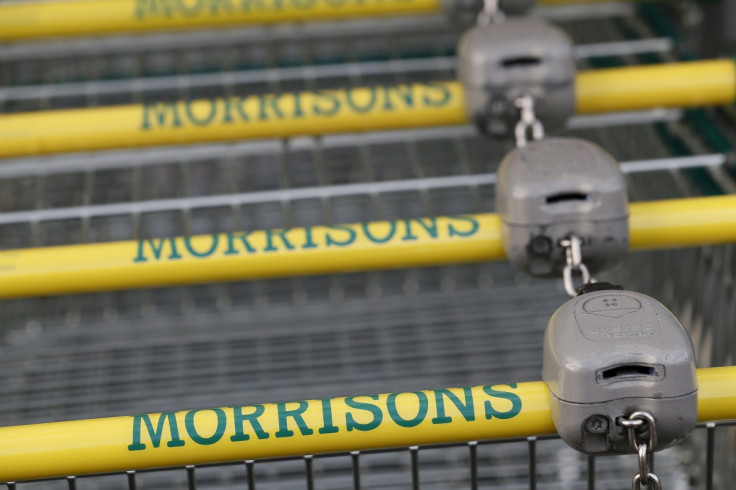 Sir Ken Morrison, the former chairman of the fourth largest UK supermarket chain, Morrisons, and his son William, together have acquired stake in their company's peer Sainsbury's, over time. The 4.7 million shares that they hold together translate to a combined value of £11.9m (€16.3m, $17.7m).
While the former chairman holds 2.6 million shares worth £6m and has given Mike Coupe, the chief executive at Sainsbury's his public backing, William Morrison Junior owns the remaining, according to The Times.
According to filings, Sir Ken purchased his stake around April last year when Sainsbury's was trading at about 300p. Sainsbury's shares have outperformed Morrisons, rising 8.6% over the past year. The stock closed at 255p on Friday (18 December).
"It is a well-run company," the 84-year-old retailer said. However, he refused to comment when queried if he had purchased the shares of any other supermarket peer, saying: "I can't do your homework for you."
Profits at Morrisons have taken a beating amid intense competition from discount retailers such as Aldi and Lidl. Its share price too has tumbled 13% over the last year, leading to the supermarket's relegation from the Footsie on Friday (18 December).
On the back of the fall, Sir Ken, at an annual general meeting in June, showed his backing for Morrisons's new management and its turnaround plan. He said: "It's a big job to restore the company's fortunes. Please be patient and allow the new management some breathing space."
Rapid growth
Morrisons was started by Sir Ken's father as an egg-and-butter stall in Bradford. He, however, transformed it into the UK's fourth largest food retailer over 50 years.
He opened his first supermarket in 1961 in a converted cinema and floated Morrisons seven years hence after which there was no looking back as the company grew by leaps and bounds. The company witnessed an unbroken record of growing sales and profits until the botched acquisition of Safeway in 2004.
In 2011, Sir Ken was fined £210,000 for not disclosing the sale of more than £400m of Morrisons shares. This was considered a breach of stock market rules on "disclosure and transparency" by the regulator at the time — the Financial Services Authority — which said though Sir Ken did not financially benefit from the sale, his failure to inform Morrisons of the changes to his shareholding "resulted in Wm Morrison not being in a position to update the market in accordance with the disclosure and transparency rules".