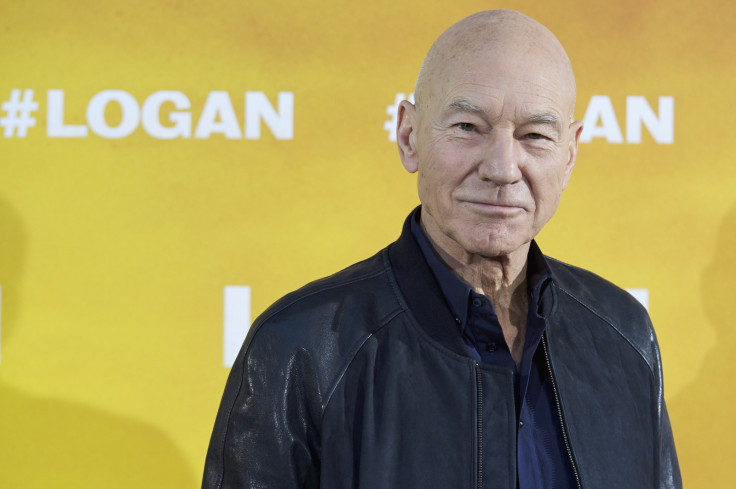 Sir Patrick Stewart fought alien armies in the Star Trek series; battled evil mutants in the X-Men films; and now, the British actor has revealed the opponent in his next big fight – Donald Trump. The Logan star announced that he is applying for US citizenship so that he can stand up to the president as an American.
"As a result of this election, I am now applying for citizenship, because I want to be an American, too," Stewart told the hosts of The View, during an appearance on the talk show on 2 February.
"All of my friends in Washington said: 'There is one thing you can do. Fight, fight; oppose, oppose.' But I can't do it because I'm not a citizen," he explained, adding that his application "might be the only good thing as the result of this election".
The 76-year-old revealed his plans when asked about a tweet regarding a visit to the US capital with his wife, Sunny Ozell. "Had the worst sleep of my life last night. But I was sleeping less than 300 yards from where Donald Trump sleeps. Could there be a connection?" he posted on Twitter on 10 February.
"It was a fairly innocent tweet," the actor explained. "I did not directly insult your president."
Stewart is currently promoting the final film in the Wolverine series, Logan, and has hinted that this will also be his final performance as Professor X. "This only struck me as forcefully when we premiered the movie in Berlin at the festival. And I sat alongside Hugh Jackman, who is on record saying this is his last appearance as Wolverine," he told Heat Vision. "It made it a fairly memorable and intense and needless to say emotional moment. Whether or not there could possibly be another movie in which Charles Xavier existed, there could never be a better way of saying goodbye to the franchise than this film. And so that's where I am."
The Prince Of Egypt actor will next be lending his voice to the upcoming animated film about emojis, in which he takes on the character of the poop emoticon. "I'm going to run it by her when I go back to London," Stewart told Stephen Colbert on The Late Show, when asked if the Queen could take back his knighthood over the role. "And I think she will approve because she will know that for me poop has been a lifelong work in progress," he joked, while trying to keep a straight face.
The Emoji Movie is expected to release in the UK and US on 4 August.