Sir Philip Green's "lamentable failure of behaviour" was "deeply damaging" to the British business world, the head of the Institute of Directors (IoD) said on Friday (3 June).
Speaking a day after Green's former retail concern, BHS, formally entered liquidation, IoD chief Simon Walker questioned the tycoon's behaviour.
"Sir Philip Green is a very high-profile business leader," he told BBC Radio 4.
"He is the person who is on the front page with Kate Moss on his arm and who has a £100m superyacht and so on. When someone like this ends up behaving like this, people think that's how business is, and it's not.
"The majority of business leaders are people who are more likely to have mortgaged their homes to keep their company going than to own this kind of lavish thing."
Walker added a thorough investigation into the collapse of the 88-year-old department store chain was required. "He [Green] certainly has moral responsibilities and we need a proper investigation," he said.
"You can't just get yourself off the hook by selling the business to someone who has been bankrupt three times and is a former racing driver with no retail experience. BHS was probably going to fail anyway. But it is the manner of its failure and the fact that it ends up dumping huge liabilities onto the taxpayer that is a problem."
On Thursday, the administrators announced they would close all 163 BHS stores across the UK, after a suitable buyer could not be found for the embattled chain. The decision means that 8,000 members of staff are likely to lose their jobs, while an additional 3,000 contractor jobs could also be at risk.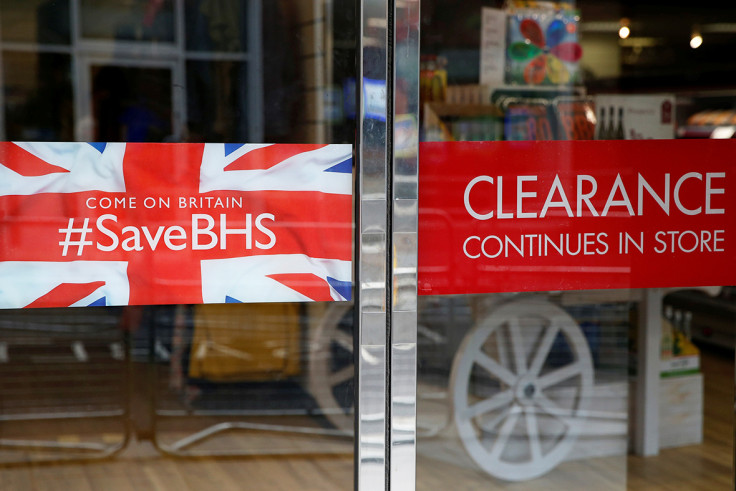 The high street business entered administration on 25 April, after it failed to reach a last-minute deal to stay afloat and a parliamentary inquiry has since been launched to examine the company's £571m ($826m) pension fund black hole.
Green, who sold the retailer to Dominic Chappell – director of Retail Acquisitions – for £1 in 2015, is scheduled to appear before the Work and Pensions Committee and the Business Innovation and Skills Committee to be questioned about the collapse on 15 June.
Lord Myners, the former chairman of Marks & Spencer, has also called for Green to accept his share of responsibility for the collapse of BHS.
"It's pretty indisputable that Sir Philip must take some of the responsibility for what happened here, not least of all selling the business to Dominic Chappell, which was rather like giving the keys of your car to a five-year-old and allowing the five-year-old to go off and crash the car," Myners told the BBC's Radio 4 Today programme.
"It's a great shame that Sir Philip didn't seek to rectify that by retaking control of the company from Chappell."
Chappell, who was declared bankrupt twice before taking control of BHS last year, is himself scheduled to appear before MPs at Westminster on 8 June. Earlier this week, Chappell accused Green of being responsible for the company's collapse.
"Philip Green never stood good for his word," he said. "We worked so hard. It was Philip Green's interfering and breaking of his word that caused this to happen."