Former prime minister Sir Ted Heath would face questioning from police over allegations he was a serial paedophile were he alive today, a report has declared .
Wiltshire Police said there are sufficient grounds for the former Tory party leader to be questioned under caution over claims he sexually abused raped and indecently assaulted seven children during his lifetime, including allegations he raped a 11-year-old boy in 1961.
Heath would also face questioning over allegations he indecently assaulted underage boys he paid to have sexual encounters with and two claims of indecent assault against adult men.
The £1.2m report, which has taken two years to produce, said that the threshold for Heath being interviewed under caution in the cases for the claims "does not suggest or conclude guilt".
In total, Heath was linked to 42 sexual assaults on boys aged 11 to 15 and men between the 1950s and 1990s. However, Wiltshire Police concluded that 19 did not meet the threshold to interview under caution, and three people who came forward mistakenly identified Heath as the perpetrator.
A further three were reported by a third party – including one made by a family of one man on his behalf following his death – and three were made anonymously.
The offences that Heath would have been interviewed under caution are one allegation of rape of a male under 16 , three allegations of indecent assault on a male under 16, four allegations of indecent assault on a male under 14 and two allegations of indecent assault on a male over 16.
The report states: "The purpose of interviewing Sir Edward Heath under caution would have been to obtain his account in relation to the allegations made against him.
"It is clearly inappropriate to speculate what his response would have been to the allegations put to him and no inference of guilt should be drawn by the decision to interview him.
"His account would have been as important as other evidence gathered as part of the wider investigation and would have informed the next stages of the investigation strategy.
"None of the victim disclosures in this category relate to the time when he was the serving Prime Minister."
Heath became leader of the Conservative party in 1965 and was prime minister between 1970 and 1974. He died in 2005 aged 89 having never married, and was considered "completely asexual" by those who knew him.
The investigation into Heath, Operation Conifer, started in 2015 after the Independent Police Complaints Commission launched an inquiry into Wiltshire Police over claims a criminal prosecution against the former PM was not pursued when someone came forward with allegation of child abuse against Heath in the 1990s.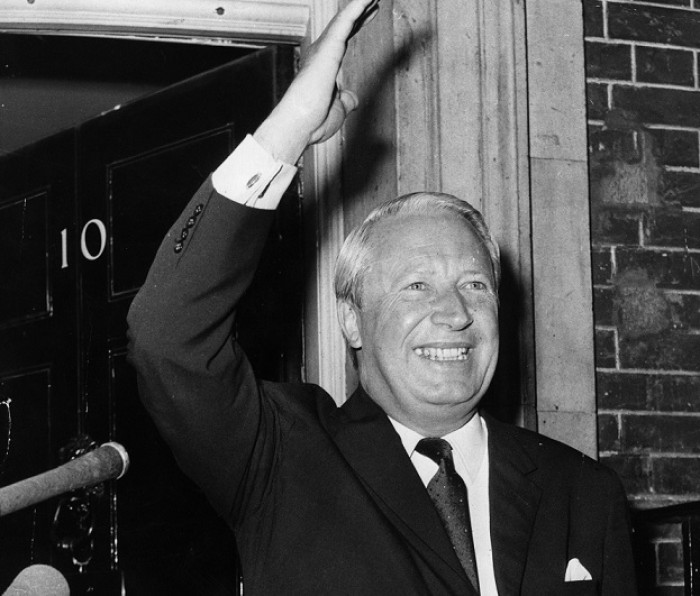 Following the publication of the report, Wiltshire chief constable Mike Veale said: "The role of the police is very clear in the criminal justice process.
"The police have a duty to investigate and go where the evidence takes them. It is not our role to prove innocence or guilt – but to present the facts.
"Therefore this report does not apportion guilt. It does not suggest or conclude guilt, and no inference should be drawn from the investigative decisions or conclusions being made by the police.
"Extreme caution has been given so that no assumptions are publicly drawn about truth or untruths. Presumption of innocence is enshrined in our law and is the cornerstone of a just and fair judicial process.
"Despite misleading and inaccurate commentary, nobody from the investigation team or I have made any public or private comment or inference as to a hypothetical outcome of a judicial process if Sir Edward Heath were alive. Any such comments or hypotheses would be flawed by their very nature. They are misleading and distort the criminal justice process.
"Wiltshire Police has done, and will continue to do all that it is able to protect the anonymity of those people who have come forward."
Dr Rachel Hoskins, a criminologist called in by Wiltshire Police to review part of the inquiry, also said some of the allegations in the report were made by "fantasists".
He added: "It was obvious to anyone with half a brain that most of the so-called evidence against Heath didn't stack up. The whole thing is a colossal waste of taxpayers' money. There is no transparency, no sense of accountability."
Lincoln Seligman, Heath's godson, previously criticised Operation Conifer while calling for an official judge-led inquiry into how police conducted the report and the evidence collected.
He said: "My suspicion is that we will learn nothing from the report except innuendo and that really takes nobody any further forward, except it leaves a dark stain over a man who can't defend himself."