Edward Heath: Britain's paedophile Prime Minister?
Senior police officer will publish findings into allegations against Heath, in next few weeks.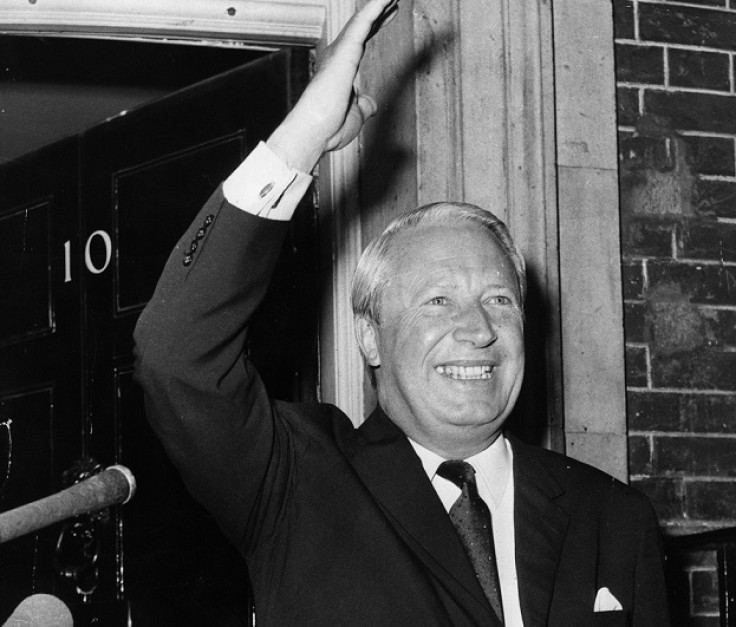 A national sex abuse inquiry will investigate claims in a police report that former British Prime Minister Sir Edward Heath was a paedophile.
The Independent Inquiry into Child Sexual Abuse (IICSA), which was set up after reports surfaced of sex abuse cases in public institutions including the BBC and NHS, will review the outcome of Operation Conifer, the Wiltshire police probe into sex abuse allegations against Heath.
The findings of Operation Conifer, led by Wiltshire Chief Constable Mike Veale, is due to be published in the next few weeks.
"The inquiry will be interested to see and consider the outcome of Wiltshire Police's investigation into allegations against Sir Edward Heath," a spokesperson for the IICSA told the Mail on Sunday (MoS).
More than 30 people have come forward and accused the former prime minister, who died in 2005 at the age of 89, of sex abuse.
Heath, who never married, served as British Prime Minister from 1970 to 1974 and was Leader of the Conservative Party from 1965 to 1975. He was considered "completely asexual" by friends and colleagues.
One of the accusations is that Heath raped a 12-year-old boy in 1961. He has also been accused of abusing a prison officer in North Yorkshire.
Veale is allegedly "120%" convinced that the allegations are true, according to a source close to the investigation.
"There are very close similarities in the accounts given by those who have come forward. The same names used for him, the same places and same type of incidents keep coming up. What stands out is that the people giving these accounts are not connected but the stories and the details dovetail," the source told the MoS earlier this year.
Veale faced pressure to call off the investigation after the Metropolitan Police was forced to close its inquiry into the so-called Westminster VIP paedophile ring due to a lack of evidence.
James Gray, the Conservative MP for North Wiltshire, branded the £2 million inquiry an "idiotic waste of public money" and a "pretty pointless investigation."
But Tory MP Andrew Bridgen urged Veale to continue with his probe and said there were "powerful voices who would like to silence Operation Conifer."
"Veale must be allowed to complete his investigation, free of abuse, intimidation or pressure," Bridgen wrote in the MoS. "There should be no cover-up, regardless of any embarrassment to the Conservatives – or anyone else," he said.
© Copyright IBTimes 2023. All rights reserved.