A senior police chief investigating child abuse allegations against former Conservative Prime Minister Sir Edward Heath, has defended a controversial 15-month probe and denied clams of a "witch-hunt."
In a strongly worded open letter, Wiltshire Chief constable Mike Veale said Operation Conifer had resulted in "a significant number" of alleged victims coming forward with allegations against the British politician, who died in July 2005, aged 89.
Sky News reports Mr Veale said: "Over the last few weeks particularly, there has been much speculation about this case. I am an experienced senior investigator, with over 30 years in policing and I have complete confidence in my investigation team."
"Fact: This is not a 'fishing trip' or 'witch-hunt' - both of these terms have been unfairly levelled at us."
He continued: "Fact: ...a significant number of individuals have disclosed allegations of abuse. I will not be confirming numbers of people who have come forward."
"This investigation is still live and, as such, the numbers will be subject to change," Veale said. "My investigators are testing, checking and challenging the evidence and ensuring that at all times our approach is proportionate and justified."
Operation Conifer was launched by Wiltshire police in August 2015, but the investigation which was opened a decade after Heath's death, faced severe criticism after "victims" were asked to come forward in a televised appeal outside Sir Edward's former home, Arundells.
Veale explained that the decision to undertake the inquiry was not taken lightly, given that Heath who was prime minister from 1970-74, was "arguably one of the most powerful people in the world, commensurate with the publicly elected office he held".
But, he added, despite the opposition, it was necessary for the police force to investigate the matter impartially.
"I am often challenged over the decision to pursue this investigation and I understand the reasons why these challenges are made. But it is important to ask the question: if the force had received allegations of non-recent child abuse against a former prime minister and done nothing, what would the reaction have been?
"The legal role of the police service is to, on behalf of the public, impartially investigate allegations without fear or favour, and go where the evidence takes us."
The Guardian reports that Veale also confirmed that a confidential report dealing with claims of satanic ritual sexual abuse had been commissioned by Wiltshire police from Dr Rachel Hoskins, an expert on ritual sacrifice. While Hoskins was said to be highly critical of the enquiry, Veale clarified: "Let me be clear, this part of the investigation is only one small element of the overall inquiry and does not relate to Sir Edward Heath."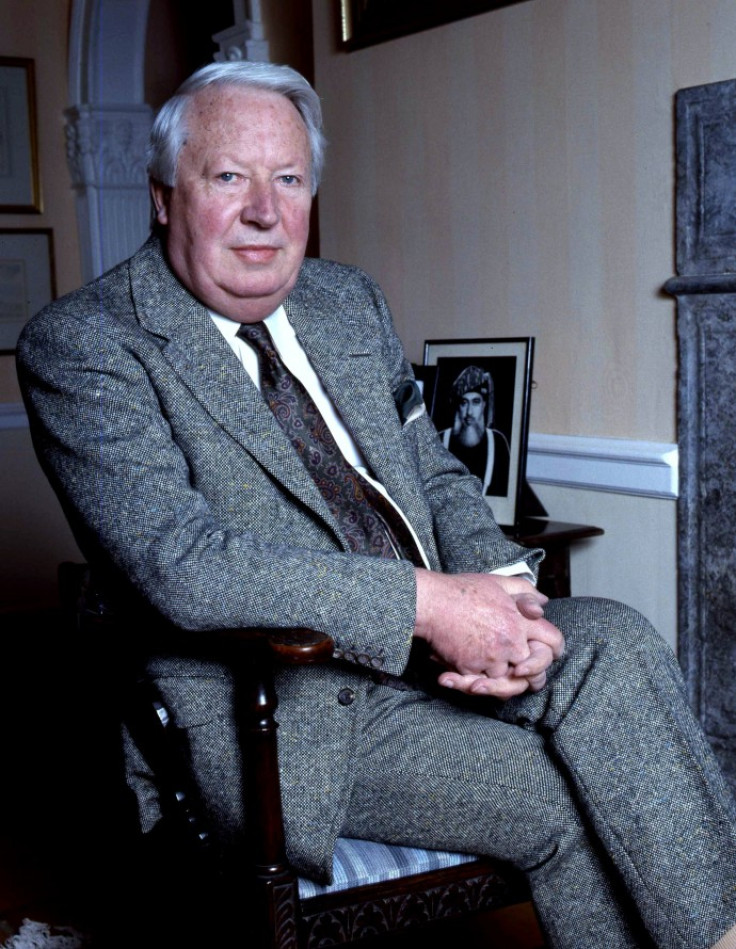 Dismissing suggestions that the investigation was overzealous, Veale said he would "not be buckling under pressure to not investigate or to conclude the investigation prematurely".
"I have a strong and obvious public duty to investigate allegations of non-recent child abuse against Sir Edward Heath through an objective and proportionate investigation in line with national guidance."
However, according to The Telegraph the findings of the £700k investigation might never be made public.
In his statement Veale adds: "At the conclusion of the investigation a confidential closing report will be written...and at that time I will take advice as to what I can legally put in the public domain."
In May, an investigation into whether Wiltshire Police protected former Prime Minister Ted Heath from paedophile claims has found no evidence to back up the allegations.
The Independent Police Complaints Commission (IPCC) found no evidence that a criminal prosecution against former brothel owner Myra Ling-Ling Forde was dropped after she allegedly threatened to reveal to the press that Heath was involved in offences against young men.
In November, two people were arrested as part of the investigation into allegations of child abuse made against former prime minister Sir Edward Heath .
Several police forces, including Wiltshire, are currently investigating claims surrounding Heath, including one from an alleged victim who claims the former Conservative leader raped him when he was 12-years-old in 1961.
Heath became the most high-profile figure linked to historical abuse allegations last year.