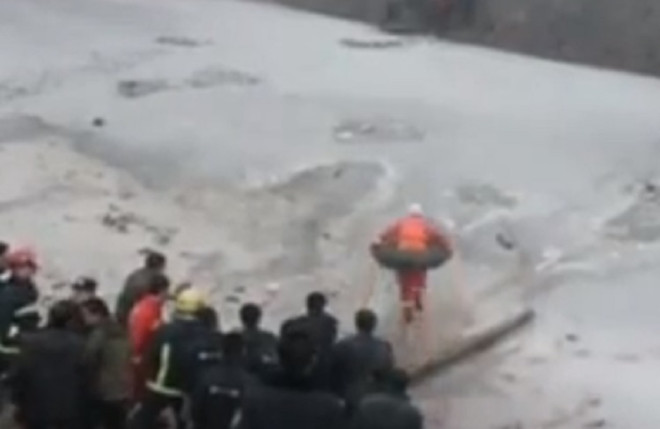 Six children have drowned after skating on a frozen river in China – despite recent government warnings advising parents not to let their children go near waterways.
The dramatic footage shows rescue workers trying to save the children aged between five and 11 from the Huiji River near Nanzheng village in the Shanxi province.
All six children were found but none survived after they were taken to hospital.
A regional official told the South China Morning Post five of the children were cousins and one was a neighbour's child.
He defended the rescue team's efforts after coming under fire for their failure to save the children saying the rescuers' safety had to come first.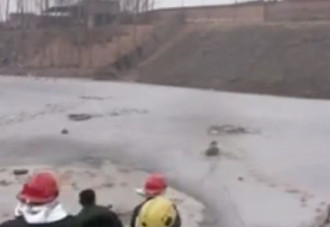 The deaths were the latest in a spate of drownings of children.
A girl and her two brothers drowned in Maoming, in the south west province of Guangdong, on January 17 after falling into water while picking wormwood leaves. Two days later, four children from Huilai, in the South East, drowned while playing in a fish pond.
It prompted the Ministry of Education to issue a circular urging parents to supervise their children while playing and to instruct them not to go near waterways without barriers or on frozen rivers.
The National Health and Family Planning Commission published a guideline three years ago announcing drowning was the leading cause of death on the mainland among children under 14.