At least six children and a teacher died when a security guard at a nursery school sprayed alcohol on victims and set them on fire in eastern Brazil on Thursday (October 5). The 50-year-old attacker was also severely burnt after he set himself alight, and later died at a hospital.
The motive of the attack, which took place in Brazil's Janauba city, is still unclear but police have identified the assailant as Damiao Soares dos Santos.
Dozens of others have also been hurt in Brazil's Janauba city, in an incident which has shocked the nation.
"This morning, four children and a teacher were burned to death when a guard at the nursery school sprayed alcohol on the victims and his own body before setting them alight," a local prosecutor said in a statement, which was released before two more children also died. Ages of the majority of the victims range between one and four.
Worried parents of about 80 children rushed to the school upon hearing about the fire.
"My daughter was very special, smart," Nelson de Jesus Silva, whose daughter was among the victims, told the Globo news website. "I do not know what goes on in a person's head to do this. I surrender to God. I'm not going to let them continue in day care, my children are all small and have no defence of anything," he said.
Janauba's mayor has declared seven days of mourning.
Investigators have already visited the suspect's home and his family members are being questioned to look for a possible motive. The suspect had been working in the nursery for about eight years.
The entire nursery school building has been reduced to ashes in the attack.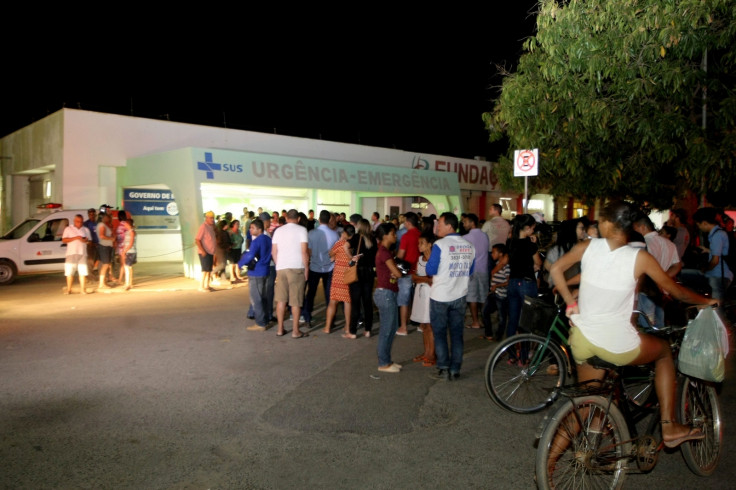 "I'm very sorry about this tragedy involving children in Janauba. I want to express my sympathy to the families. This must be a very, very painful loss," Brazilian President Michel Temer wrote on Twitter.