Moscow: Boris Nemtsov mourners gather to commemorate slain Putin critic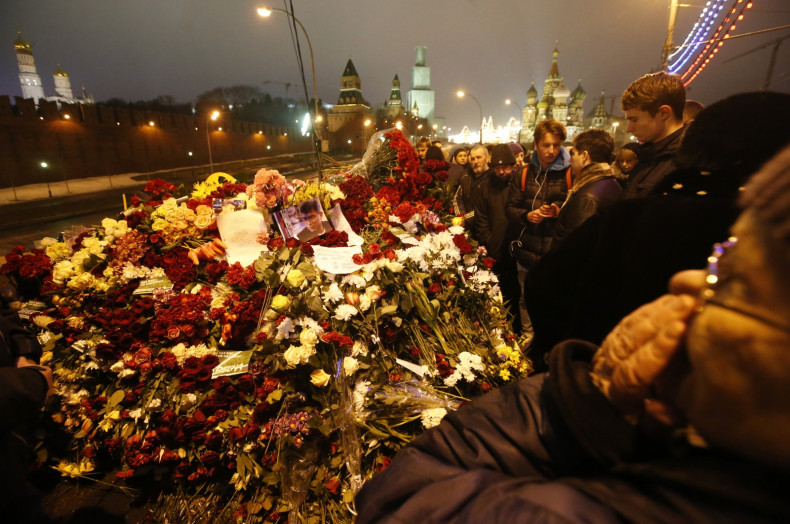 Thousands of supporters of slain opposition politician Boris Nemtsov are set to gather in the Russian capital Moscow to mourn his death.
Nemtsov, an outspoken critic of President Vladimir Putin, was murdered by unknown gunmen just outside the Kremlin on 27 February.
Tributes have been pouring in from across the world for the former deputy prime minister.
Hundreds of his supporters have been placing flowers and wreaths at the Great Moskvoretsky Bridge in central Moscow where Nemtsov was shot dead.
An opposition rally led by Nemtsov that was to be held on 1 March is now being converted into a gathering to mourn the slain leader.
Russian authorities have allowed 50,000 people to take part in the rally but the turnout is expected to be much more. The rally will begin at 14:00 local time (11:00 GMT) and culminate at the bridge.
Authorities have launched an investigation into the murder, which some critics are saying was politically motivated.
The Russian president has pledged to punish the killers. Putin said in a statement released by the Kremlin: "Everything will be done for the organisers and executors of this vile and cynical murder to receive the punishment they deserve."
"[Nemtsov] left his mark in the history of Russia – in its political and public life. He occupied important positions in the difficult transition period of our country. He stated his point of view in an honest and straightforward manner and always defended his stance."